You don't always have to head out to the nearest theatre if you're in the mood for some great cinema. Starting today, rediff.com starts a new series, where we review the latest DVD releases so that you can rent out the best movies to watch on a cozy afternoon or simply increase your DVD collection.
Here's our pick of the week:
An art-house hit worldwide, the Israeli film Waltz With Bashir, should have won the best Oscar in the Foreign Film category  last year, some critics argue. Now on DVD, the animated documentary -- which uses audio interviews and dramatic reconstructions of war time memories -- feels even more intimate than in a theatre. With some solid extras, especially the Q&A with director Ari Folman, it calls for repeated viewing.
It is also one of the most moving and disturbing films made in recent years. Its images and thoughts linger for a long time. It is the kind of a film you might see it tomorrow, put it aside for a day, and view it again, finding the second or third time more meaningful.
A candid meditation on war and memories, the controversial film is a personal revisit to the 1982 invasion of Lebanon by Israel. Folman, a former Israeli soldier who has become increasingly critical of the hawkish sentiments in his country, admits in the Q&A that he felt making a straight documentary on the war and the aftermath could be boring.
We see the war, which led to the death of hundreds of civilians, through his army buddies, with Folman's own thoughts adding to the tense proceedings on the screen.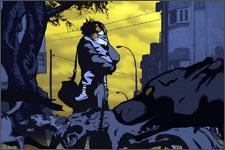 The animated film turns 'real' at the very end as Folman shows actual news footage of the massacre (some say of at least 3,000 people) of the Palestinian and Lebanese refugees in their camps by the Israeli-backed Lebanese Christian militia.
Though it is anti-war film, Folman allows people, who saw the invasion in a different way, voice their thoughts.
'He sets out to interview Israeli army friends who were also there, and his film resembles Rashomon in the way truth depends not on facts but on who witnessed them, and why,' wrote the influential critic Roger Ebert in Chicago Sun-Times.
Folman is a documentarian who had not worked in animation before Waltz with Bashir. 'Now he uses it as the best way to reconstruct memories, fantasies, hallucinations, possibilities, past and present,' Ebert adds. 'This film would be nearly impossible to make any other way. Animation will always be identified, no doubt, with funny animals, but is winning respect as a medium for serious subject.'
Waltz With Bashir is rated R 'for some disturbing images of atrocities, strong violence, brief nudity and a scene of graphic sexual content.'
Extras: Apart from the director's thoughts on making an animated documentary instead of a regular film, there is also  a short featurette offering personal notes, and discussion about the challenge of animating the film. Folman says long after the film was released and became a hit not only in Israel but also in several countries including France, he still thinks of a war arising close to his home which looks like being in a serene area in Israel. Many people have marveled at the visuals in his film and the filmmaker reveals he worked with a very small team, less than a dozen. One of his favorite films is Finding Nemo, and that film had 40 artists working on the lighting effects alone, he points out.
***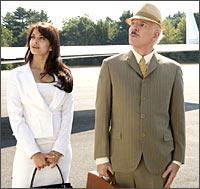 There are a number of engaging comedies including The Hangover and The Proposal in theatres now but if you are looking for new lighter fare on DVD this week, there isn't good news.
The Pink Panther 2 with Steve Martin's second playing of the bungling French Inspector Jacques Clouseau was a box office thud and critical disappointment.
The film, which also featured Aishwarya Rai Bachchan, could not even collect $100 million worldwide. In fact, it made just about $80 million.
Martin was very good in his first Pink Panther film, which did reasonably well at the box office three years ago.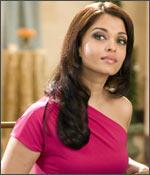 Watching the DVD of Pink Panther 2 may convince those who wondered why it flopped that this is a mostly mirthless and tasteless affair. It was one of the worst reviewed films of the year.
Nicholas Barber, the critic for the British newspaper The Independent reminded the readers on the eve of the film's DVD release about its abysmal quality.
'Rowan Atkinson demonstrated in his second Mr Bean film, buffoonish man-children are only funny up to a certain age, at which point they become creepy,' he mused. 'Steve Martin, 63, has gone beyond that certain age. There's something insalubrious about his Inspector Clouseau, a camp, mincing, blithely destructive senior citizen with the hormones of an adolescent and the intellect of a toddler. Instead of laughing at him, you're just worried that he's going to hurt himself.'
Extras: The DVD includes a bonus disc of vintage Pink Panther cartoons which are real fun. These cartoons may be the only reason to buy the DVD. The Blu-ray adds other features, including a third disc with a digital copy of the film.