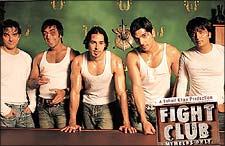 Relax. Breathe. Take it easy.
They only copied the title.
Debutant director Vikram Chopra's Fight Club isn't a blatant rip off of David Fincher's 1999 cult classic, of the same name, starring Brad Pitt and Edward Norton.
What is it then? An action flick with a crowded star cast. It's got the likes of Dino Morea, Sohail Khan, Zayed Khan, Riteish Deshmukh, Suniel Shetty, Ashmit Patel, Ashish Chaudhry, Rahul Dev, Neha Dhupia, Dia Mirza and Amrita Arora vying for screen space.
And the soundtrack of the film is easily music director Pritam's most unimaginative work till date.
You may have swayed to the beats of Chocolate's breezy chartbuster Halka halka. Now, brace yourself for its corny makeover in the form of Yeh khuda.
This altered cousin boasts of all the standard Pritam ingredients, namely wannabe rap (by Indee)

and done to death Punjabi overtones. Worn-out like its so-called original, the remix by Ishq and Vish is no experiment in techno adventure either.
Up next, Shweta Pandit tries to do a Sunidhi Chauhan in Joshile java do -- a dolled up version of Chocolate's Mummy ko nahi hai pata. Seriously Pritam, quit being lazy, will you? Instead of featuring this flamboyant rehash twice in the album, kindly show us some variety.
Sukanya Verma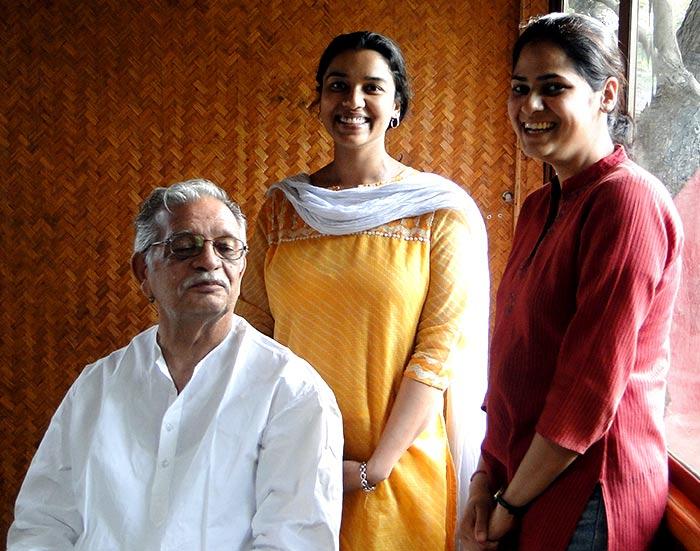 Spotted: Gulzar
Reader Pinky Agarwal sends us a picture.
More stars spotted
Met a celebrity?
Email us photos & videos
▲