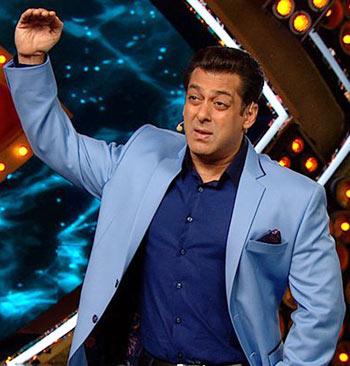 If Bani is about might and fight, Lopa has a sharp tongue that can piss off the calmest of people.
But Salman chose to defend Lopa over Bani.
Sad! feels Divya Nair.
Highlights
Salman confronts Bani and Lopa.
Manu defends his game plan.
Mona's safe; Nitibha evicted.
What's garam
Bani vs Lopa: Who's more wrong?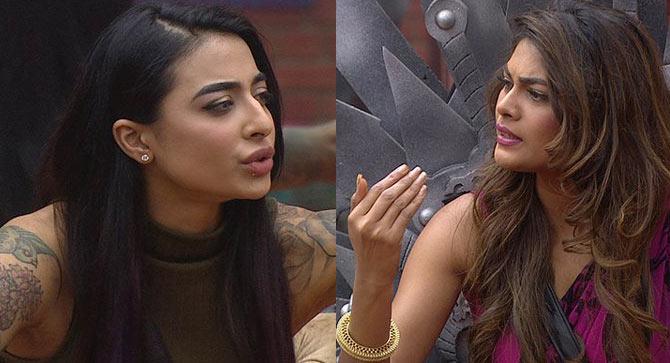 In the Weekend ka War episode, Salman tried his best to play peacemaker between Bani and Lopa.
However, it came across that Lopa had the advantage because Salman defended her and took Bani's case.
Bani is physically overpowering but Lopa is not a victim either.
In the past, Lopa has been spared for her aggressive behaviour with Rohan, Swami Om and Priyanka Jagga terming it as 'action ka reaction'.
Besides Bani, it's time Lopa had a sound hearing from the producers about minding her tongue and manners.
If Bani uses the 'b' and 'f' word more often, Lopa has said and done much more offensive stuff on national television and gotten away.
Forgot the term 'roadside log' Salman Khan?
Manu is a chuglikhor
Yes, Salman said it too.
That Manu swings both ways and does 'idhar ki baat udhar.'
Manu went pale when it came from Salman, but then he went about defending his stance to Mona.
Never mind, Manu. Don't even bother explaining your game, you have already lost your popularity to Manveer.
Even the housemates agreed that you are that maachis ki tilli who fuels fights in the house.
Manu's increasing dislike for Manveer is getting the better of him.
What's thanda
Mona is safe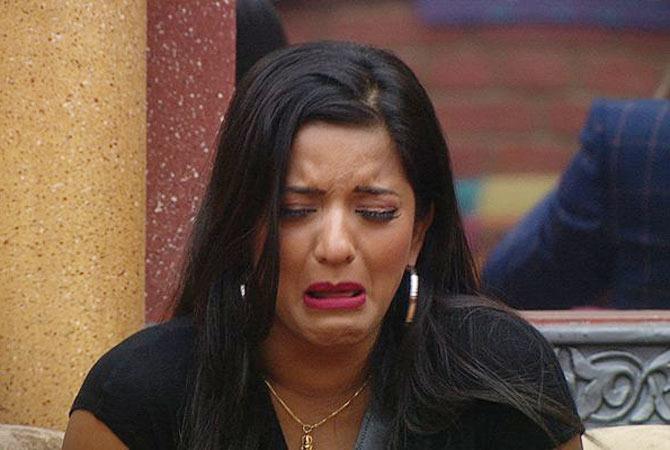 Between Mona and Nitibha, the latter has proved time and again that she's more proactive than Mona. Even the housemates agreed on that.
But as always, active contestants are voted out in favour of lukewarm nominees.
Unfortunately, we'll have to bear more of Mona's rona until she gets evicted.