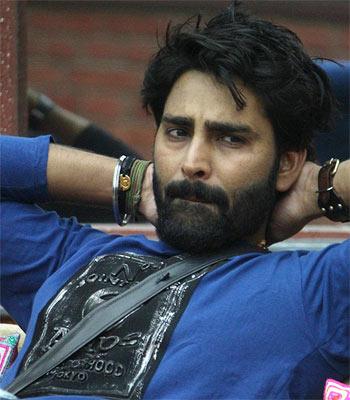 There are some victories in the house that make you smile along.
And Manveer's victory is one of them, says Divya Nair.
Highlights
Bani loses ticket to finale.
Manu and Manveer compete in finale.
What's garam
Bani loses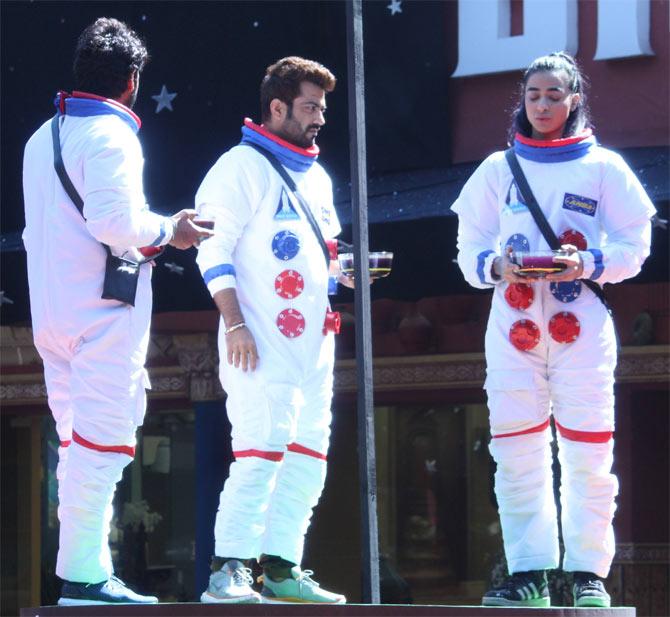 IMAGE: Bani puts up a strong fight till the end.
For the first time, Bani made the effort to stay through the end.
But what happened? She faced her equal in Manu.
If Bani had made things difficult for the others in the previous round, this time it was Manu's turn to give her back and drop her bowl.
Bani, you have to give it to Manu that sooner or later, one of you would have dropped the other's bowl.
Since you reached this far, you shouldn't have overlooked the fact that Manu and Manveer could strategise to make you lose.
Nevertheless, Bani, you played strong, you gave a fitting fight.
Manu vs Manveer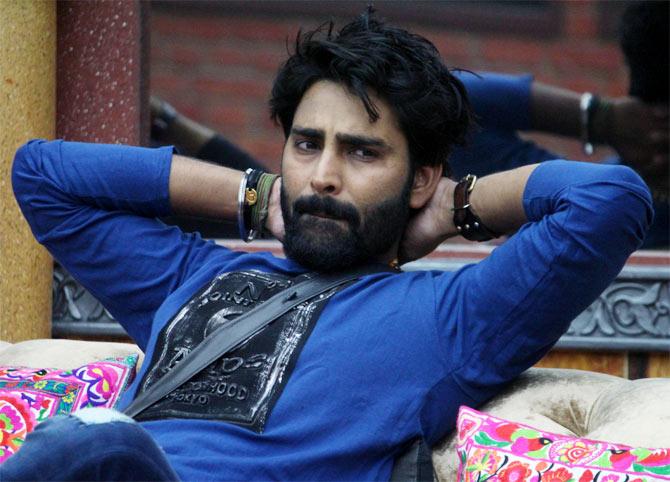 IMAGE: Meet the first finalist of season 10!
That moment we were waiting for -- to show Manu his true place among fans happened in a shopping mall.
During the vote appeal, the duo were mobbed and at one point even taken away for security reasons.
If Manu was popular among the mard, Manveer had a mixed audience.
Kids, aunties wanted to shower their love on him.
While Manu was busy counting votes, Manveer was winning hearts.
And in all fairness, Manveer deserved to win the ticket to the finale -- he did not cheat his way up here or play friendship games like Manu.
What's thanda
Manu has a problem
VIDEO: Bigg Boss fans shower their love on Manveer and Manu.
When everyone else in the house, including Bani, is excited about M2's adventures, Manu found his moment of criticism when Manveer announced he was popular among the girls.
Is it a crime to state the truth, Manu?
In reality, not winning the captaincy wasn't your problem, Manveer's popularity over you hurt your ego.
Your arrogance is your greatest enemy. Even your happiness is fake, just like you.