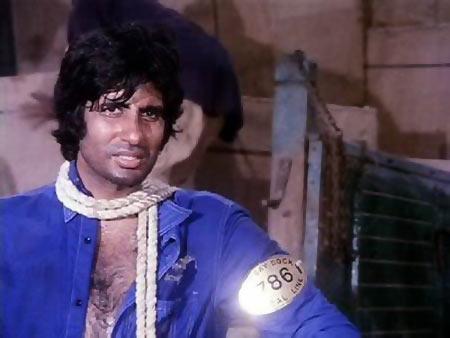 In his Bollywood career spanning more than four decades, Amitabh Bachchan has given his legions of fans countless things to remember him by.

Among his most memorable characters, dialogues and action sequences, Billa number 786 -- his iconic coolie badge from the 1975 blockbuster Deewar -- finds a place of pride.

It so happens that the Big B, who's quite active and popular on Twitter, is one tweet short of reaching that number and his zealous fans made 786 trend on the micro-blogging website all this morning!

As we wait for that 786th tweet, we decided to ask you, dear reader, to write in your favourite Amitabh prop!

Which of Amitabh Bachchan's famous props from his films is YOUR favourite?
Tell us on ZaraBol!