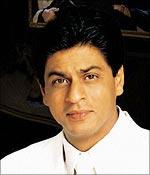 Need proof that Shah Rukh Khan is the King of Bollywood?
Why not head to Vienna, Austria where you can see for yourself how far the reach of the actor has spread.
SRK was the topic of a three-day conference titled 'Shah Rukh Khan and Global Bollywood' that started on Thursday at Vienna University. But the star couldn't attend it, as he is busy shooting for his forthcoming film Ra.One.
But he did tweet about the honour: "here is a 3 day conference on me in vienna.was humbled & proud that indian cinema is becoming a global platform for discussion."
Meanwhile, the actor is all set to start shooting for Don 2. "few more days before i start the don 2 journey. looking forward to just being a star on sets. being a producer doesnt allow u that on ra.one," he tweeted.
Watch this space for more news on the Badshah of Bollywood!