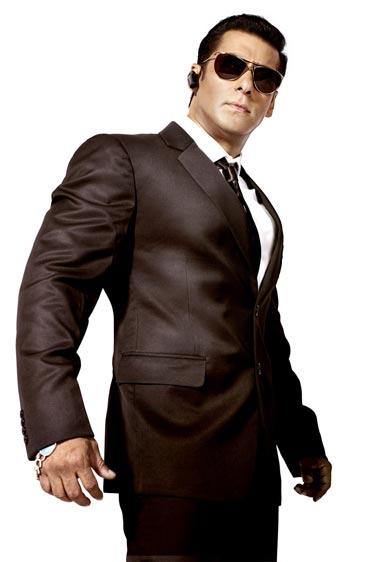 Salman Khan is emerging as the Rajnikanth of Bollywood, says media professional and industry observer Abhijit Mhamunkar, as the two-days collection of Salman Khan's Bodyguard raked in around Rs 38.7 crore.

Despite being a flawed film, Mhamunkar says it is doing well because "Salman's film is like Rajnikanth's film, people go to watch Salman Khan so there are no complaints from hardcore fans. Besides, people did not hate the film nor are they saying it is a flop film."

He explains further: "Salman Khan's movies are critic-proof. People don't wait for reviews and then go and watch his films, they are waiting for the release of the film. With each multiplex having around 27, 19 and 21 shows, every screen is showing Bodyguard. It is a well planned strategy; everyone who goes to the cinema is getting a ticket so they are watching it."

The first two days of the film's release were holidays. The first was for Eid. Since Muslims abstain from watching films during the month of Ramzan, they are eager to watch a film, not just a Salman film but any film, after that. If it is a Salman Khan film on Eid, then it's like the cherry on the icing.

"The fall will begin today, Friday. In fact, it has already begun from today -- morning to afternoon there has been about 30 to 40 per cent fall. That is not a huge fall but it is considerable compared to the last two days," says Mhamunkar.

The estimate of Rs 100 crore in earnings in the first weekend now seems difficult, but on the other hand, the next two days being a weekend, sales could be good.

Irrespective of the financial performance of the film, its star will remain untarnished. "Even the harshest critic of Bodyguard has not pointed to a flaw in Salman Khan's performance. You will find no review where Salman Khan is criticised. Even (movie critic) Rajeev Masand has tweeted that he is an endearing character in the film," Mhamunkar points out.
He compares it to the Amitabh Bachchan phenomenon, when in his heyday the Big B could do no wrong.

Salman is suffering from trigeminal neuralgia and is in the US for treatment, but the sympathy wave is not the reason for the good box office takings, Mhamunkar says.

He believes people are drawn to the character Salman plays in this film. In his recent films, "Salman played the over-smart, stylish, larger than life character. Here he plays a simple, endearing, down to earth and real character."

Zindagi Na Milegi Dobara and Singham have been the biggest hits of the year so far, but Mhamunkar's guess is that Bodyguard will surpass them. "Singham earned Rs 100 crore, but it was in the theatres for long, so it took a long time to earn that kind of money. But Bodyguard's growth is rapid so therefore it will surpass Singham."

The only other film that could compete with Bodyguard is Shah Rukh Khan's Ra.One because, says Mhamunkar, SRK is a good strategist and will bombard cinemas with many more prints, and also because "though Salman Khan has a huge fan following in India, it is not as huge as Shah Rukh Khan's, who also has a fan following among NRIs. His last film My Name is Khan did not do that well in India, but was a huge hit overseas."