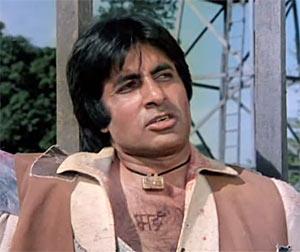 Nostalgia is a great thing.

But not all memories are genuinely as incredible as they seem to the mind.

Like many of of Hindi films for instance.

There are classics like Mughal-E-Azam, Guide, Pyaasa, Shree 420, Devdas, Chalti Ka Naam Gaadi, Teesri Manzil, Sholay, Deewar, Qayamat Se Qayamat Tak, Dilwale Dulhania Le Jayenge, Andaz Apna Apna, or Dil Chahta Hai where
we can never get over even after repeated viewings.
These and many others always seem fresh and fun.
At the same time, once upon a time blockbusters like
Sharda, Himalaya Ki God Mein, Suraj, Milan, Khudgarz, Dharam Veer, Rocky, Mard, Love Story, Kranti
or
Pyaar Jhukta Nahi
seem to have lost their lustre and magic over the years.
What do you think, dear readers? Go on and tell us which big films, according to YOU have NOT aged well with time?
Write in!