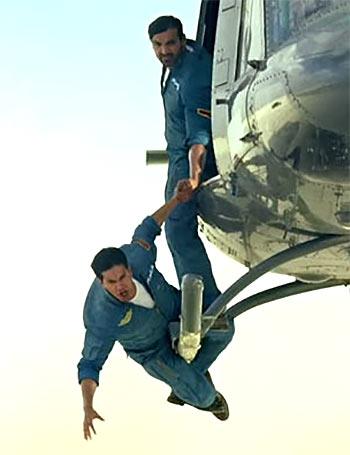 John Abraham and Varun Dhawan take action to the next level.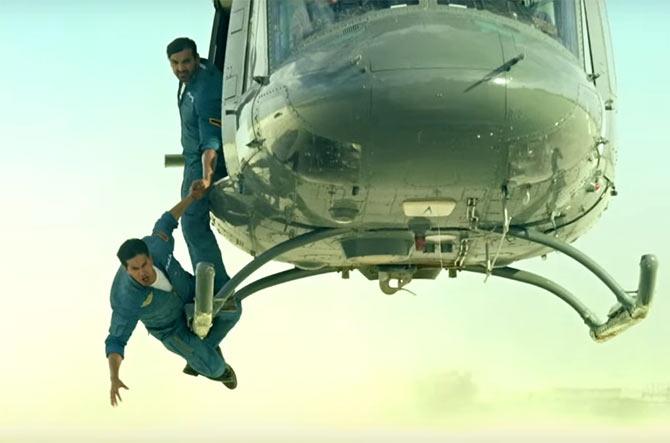 Varun Dhawan has been getting some rave reviews for his new film, Dishoom. Co-starring John Abraham and Jacqueline Fernandez, the film has some great stunts.
One of them has Varun and John clinging dangerously to a helicopter.
So how they did actually do that stunt?
Watch the clip to see how it was done!
Interestingly, director Rohit Dhawan had a chopper stunt in his previous film, Desi Boyz, as well, and that starred John too!
This is Varun's first chopper stunt.