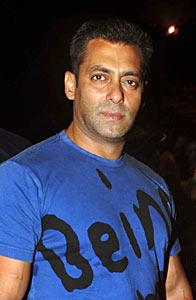 Eid for Salman Khan's family will be a relatively sombre affair this year.

After fresh charges were pressed against the actor in the 2002 hit-and-run case, he was reportedly denied a visa for the UK recently, where Sajod Nadiadwala's Kick's shooting was in progress.

However, refuting the visa reports in the media, a close friend of the Khan's informs that the actor's travel issues have been sorted out.

"It

was never a visa issue as reported in the press. Salman was supposed to get a letter from the Rajasthan police allowing him to work outside the country. That got delayed," he says.

Salman is apparently leaving for the UK this week.

Meanwhile, family patriarch Salim Khan is scheduled to undergo a cataract operation during Eid.

"It isn't an easy time for the family but Salimsaab is keeping his chin up and telling friends to not take life too seriously," the source adds.