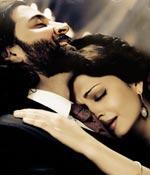 Adding to the growing list of big budgeted Bollywood movies hitting dust, Guzaarish opened not only to a sluggish box office in India but also in foreign territories where it was expected to do solid business.

While Kites, the previous Hrithik Roshan release had a big crash in India in the opening week, it grossed over $1 million in North America. But Guzaarish, which made $480,000 on a massive 108 theater release over the weekend, would be lucky to earn $550,000 the entire week.
According to distributor UTV, it grossed just about $5.6 million worldwide over the weekend, with the Indian gross accounting for about $3.9 million at 850 locations.

This is the third Aishwarya Rai Bachchan film in last four months (after Raavan and Action Replayy) to be a big box office disappointment. The saving grace was a mega hit Robot/Endhiran with Rajnikanth taking most of the credit for the performance.

"Who wants to see a slow-moving arty film in winter," said a university student at a Manhattan screening of Guzaarish recently. "Why isn't there a new date film? I think I would have been better off seeing Golmaal 3 the second time on DVD.'

Guzaarish fared poorly in the United Kingdom where it grossed $274,000 over the weekend at 58 locations. Comparatively it had better luck in Pakistan, grossing in five days about $110,000 at 16 locations.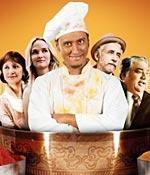 Unless it picks up in the second week or at least doesn't crash by about 60 percent as it happens in case for most Bollywood movies, Guzaarish is going to a big loser for film-maker Sanjay Leela Bhansali and co-producer

UTV.

Also flopping dismally was Aasif Mandvi's Today's Special, which was searching for a distributor for over a year. The film was reportedly made for $1.5 million, perhaps one fifth the budget of Guzaarish.

Mandvi is a major talent and he is very good at chronicling immigrant life in America as evident in his hugely successful one-man show Sakina's Restaurant.

But in Today's Special, which got fairly decent reviews in the mainstream media, Mandvi (who also co-wrote the film) could not offer a compelling drama. The desi audiences avoided the film as they often do with starless vehicles.

Mandvi is widely known through his appearance on the Jon Stewart Show but that does not mean people are prepared to pay $10 to see him in the lead on the big screen.

The film grossed an anemic $90,000 at 50 locations and could be playing for just another week albeit in a few theaters. But as the influential trade publication Variety wrote last year when it was shown at the London Film Festival to a tepid reception, the sentimental family saga could be a success on DVD and cable.

In box office terms the new film had a similar reception as The Mystic Masseur released in 2001 when Mandvi was not as well known as he is now. Based on a V S Naipaul minor novel of the same name, and directed by Ismail Merchant it  received ho-hum reviews and earned just about $400,000 in North America. It did not do well in foreign territories and failed to recover its $2.2 million budget.

Meanwhile Golmaal 3 is ending its run with an unexpectedly strong $1.2 million in North America.