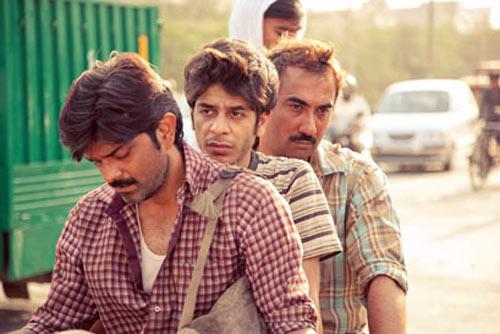 Young men, crime, guns, and a newlywed boy called Titli who isn't ready to stand for any nonsense.
Things are gritty, realistic and intriguingly messy in the first trailer for Kanu Behl's directorial debut Titli, produced by Dibakar Banerjee and distributed by Yash Raj Films.
Behl's film will be competing in the 'Un Certain Regard' section at this year's Cannes Film Festival.
A boy wants to run away from home, and after a few thrashings his brothers decide to get him married to stop him from even thinking about escape.
A young girl looks curiously up at her groom to be, a wedding takes place -- but this isn't a girl who'll take whatever is meted out to her.
Titli and his wife strike an unlikely deal, guns are handled, tears and blood spilt, and an overarching sense of despair and futility fills the trailer.
This is a film that looks like nothing else in our cinema, and here's to the promise of something original.