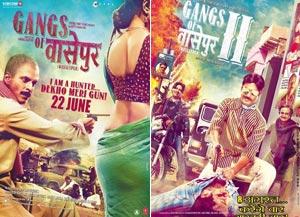 The second part of Anurag Kashyap's magnum opus Gangs Of Wasseypur released last week amidst much anticipation and scrutiny.

What has followed is inevitable comparisons between the two films.

While many fans missed Manoj Bajpayee in the second film, others feel Part Two is even more engaging than its predecessor.

Caught Gangs Of Wasseypur 2 over the weekend?
Think it was better than the first Wasseypur? Or did you prefer Part One? Tell us!