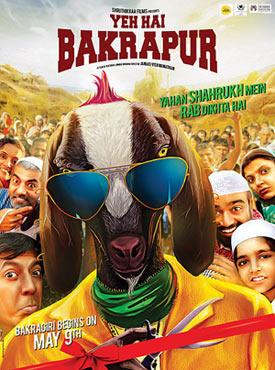 Yeh Hai Bakrapur, set to release this Friday, May 9, is a social-political satire set against the backdrop of rural India.

It dwells upon the relationship between eight-year-old Zulfi and his pet goat.
Before you head to catch the film on the big screen, answer one simple question and you could win a T-Shirt!
Yes, there are 25 of those to be won!
All you have to do is answer this simple question:
What is the name of the goat in Yeh Hai Bakrapur?