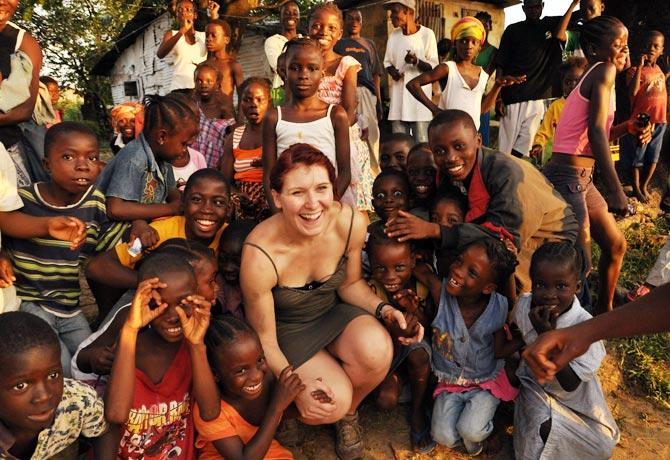 BBC series' Toughest Place To Be A is a series, where British workers must accept the challenge to perform their jobs in tough conditions in another country.

In this weekend's episode, midwife Suzanne Saunders-Blundell abandons the high tech maternity unit at Good Hope Hospital in Sutton, Coldfield, England, to work in Monrovia, Liberia.

Suzanne has worked at the Goodhope Hospital since 2001, and she claims she has delivered 600-700
babies.
Suzanne was invited to stay with an experienced local midwife and trainer for 22 years, Lucy Bahr in Liberia, who showed her around and took her to one of the vital training sessions where she tries to bring traditional midwives into the 21st century.
By the end of her stay, Suzanne is amazed and inspired by the Liberian midwives she lives and works with, who in turn are keen to learn from her.
Watch Toughest Place To Be A on August 17, at 6:40 am and 7:40 pm on BBC World News, with a repeat the next day at 1:40 pm.