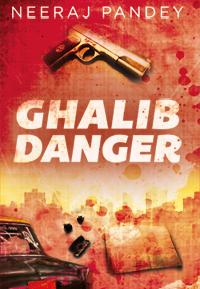 Director Neeraj Pandey, who gave us some brilliant films like A Wednesday and Special 26, has penned his first fiction novel, called Ghalib Danger.

The book reads like a film script, and there are already rumours of it being filmed soon.

The story revolves around taxi driver Kamran Khan, who's life changes when he saves a don called Mirza from being killed.


In gratitude, Mirza takes Kamran under his wing and makes him the mafia boss. Kamran also inherits Mirza's philosophy that all of life's problems can be solved through Ghalib's poetry. Hence, his name is changed to Ghalib Danger.
Now, you can win copies of this book.
All you have to do is answer this simple question:
What is the genre of the book Ghalib Danger?