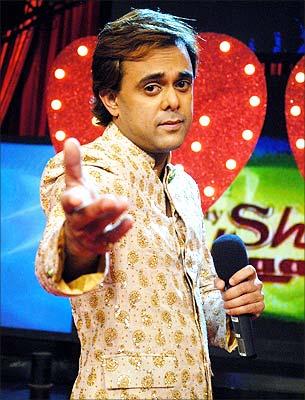 The verdict is out. Sumeet Raghvan is the winner of the NDTV Imagine's musical show, Shaava Shaava.
After 11 days of performances and a series of eliminations, judges Karan Johar and Simi Garewal declared Sumeet the winner.
The ultimate face-off between the three finalists -- Apurva Agnihotri, Juhi Parmar and Sumeet Raghvan had some exciting moments including a surprise visit by Kareena Kapoor, Riteish Deshmukh and Farah Khan.
Sumeet mesmerised the audience with his rendition of Mast Kalandar and Naina Thag Lenge during the finale.
"I still can't believe that I have won this competition!" Sumeet exclaimed. "I think it's going to take a while before reality sinks in. But I must say that I had a lot of fun on the show. It was great to compete with my friends and have Karan and Simi judging us day after day. I would like to thank Adil, my mentor, whose patience has got me so far. We've all had a blast these 11 days, and every moment on the show is an unforgettable experience!"