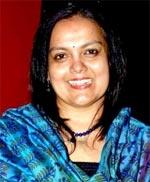 Sudhir Mishra is 10 days away from completing his latest film, earlier called
Inkaar
. At this eleventh hour, he needs to find a replacement-actress for a role that was meant to be played by Mishra's former wife Sushmita Mukherjee after she opted out.
The film stars Arjun Rampal and Chitrangada Singh.
Says a source, "Sudhir was looking forward to directing his ex-wife in the semi-serious role of a busybody NGO but she has opted out now."
Sudhir has now convinced old friend Deepti Naval to step into the part.
Says Mishra, "Yes, Sushmita is no longer doing the part, Deepti is. Sushmita is very busy with her television serials. She couldn't spare the dates. It's a small and interesting role. Deepti has agreed to do it. The last time I worked with Deepti was 23 years ago in Main Zinda Hoon. The new film has very strong women characters, played by Chitrangada, Deepti and Rehana Sultan."
The director is also caught in a title crisis. The film will no longer be called Inkaar because it apparently doesn't say much about the film.
Explains the director, "The original plan was to call it Inkaar. But now we feel the title does not define the film. We're searching for something else and we better find it soon."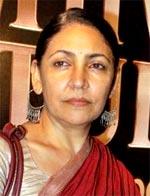 There's also been a last-minute decision to incorporate music into the film. Shantanu Moitra (Parineeta) has been roped in to do the needful.
Explains Mishra, "My film explores three mindspaces, the ones at the corporate work place, the proceedings in a courtroom and finally the space occupied by the characters in the privacy of their homes. It's the last space that I want to fill with some music."