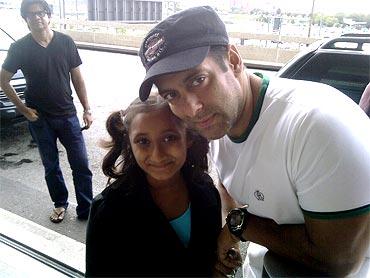 No, we didn't mean Aishwarya Rai Bachchan :)

Ten-year-old Aishwarya bumped into Salman Khan at the Newark International Airport in New Jersey when the actor was in the US for his surgery.

The

little girl was ecstatic when Salman told her that they would be on the same flight.

Salman flew out to start shooting for his new film, Ek Tha Tiger.