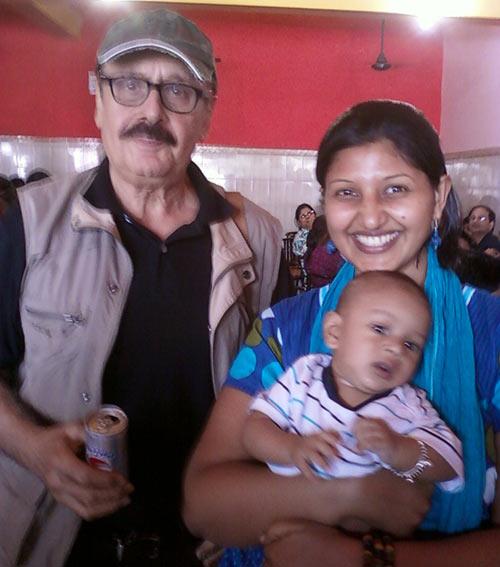 Reader Punit Gupta sent us a picture ofhis wife Himani and son Ruhaan, when they met actor Parikshit Sahni in Dharampur, Himachal Pradesh. He was spotted having lunch at famous Giani da dhaba.

If you encounter/meet/see film or television personalities and take a photograph or a video of the star(s), please scan the photograph(s) and upload it on ZaraBol. We will feature the best images and video clips right here on Rediff Movies. Share the photograph with us on ZaraBol!
Or just mail us your pictures!