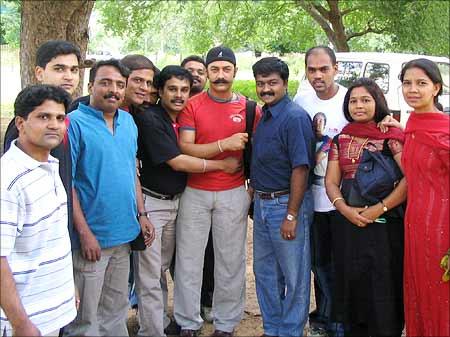 Reader Harini caught up with Mangal Pandey.
And at a picnic, no less!
She spotted Aamir Khan at Bheemeshwari, a picnic resort on the outskirts of Bangalore.
She and her enthused colleagues were quick to jump on to this photo-op, and the moustached Aamir looks pleased posing with the gang.
Now that's a picnic to brag about.
If you encounter/meet/see film or television personalities and photograph them, please scan the photographs and
mail the pictures to us
. We will feature the best images right here on Rediff Movies.