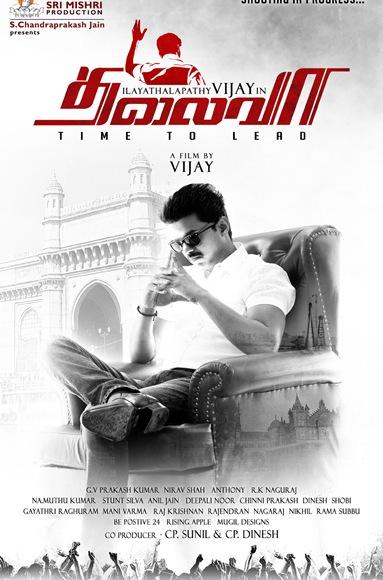 Theater owners in Chennai have reportedly received anonymous letters threatening them of bomb blasts if they release Vijay's highly anticipated Tamil film Thalaiva on August 9.

The highly anticipated Vijay starrer Thalaiva, set for an Eid release on Friday, August 9, has run into troubled waters.

Advance ticket bookings were reportedly stopped on the morning of August 7 when some theater owners in Chennai received letters threatening them of bomb blasts if the film was screened.

A city civil court yesterday ordered the producer not to release the film based on a petition by S K R Karnan from Tirunelveli district.

In his petition, Karnan says that he has learnt from reliable sources that the film's story is based on the lives of his father and grandfather who lived in Mumbai's Dharavi area. He has sought the help of the court as he believes the film portrays both of them in poor light.

Meanwhile, Vijay released a press statement, "It's a complete family entertainer with all the necessary ingredients including romance, action and comedy. It is not a political film as some miscreants claim nor is it targetting any political group or individual. Kindly do not believe these rumours," it read.

The letter, however, has had no effect so far. The film's makers are presently trying to negotiate a way out as the Tamil Nadu police has not given permission to release the film.

After Kamal Haasan's Viswaroopam, this is the second high profile film to be hit by controversy in the state.

Meanwhile, Vijay fans are eagerly waiting for a positive outcome from the talks.