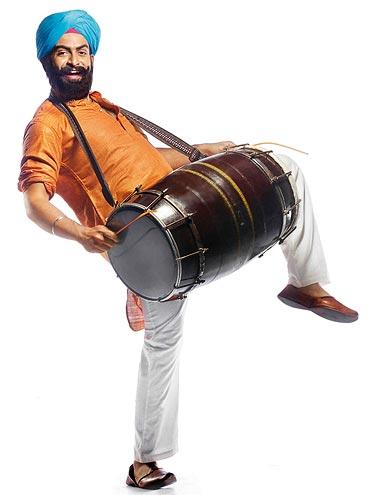 Can you identify this Punjabi youth? Well, this is Malayalam actor Prithviraj, playing a Sikh boy in the film Mallu Singh.
In the film, Prithviraj, who plays a Malayali, makes a trip to Punjab.
Scripted by Sachi-Sethu and directed by Vysakh (the director of the superhit film, Pokkiri Raja), the film's shooting will begin after the team's ongoing project, Seniors.
Mallu Singh is being produced by Neeta Anto under the banner Aan Media, who recently produced the Dileep hit, Karyasthan. Shaji will wield the camera.
The plot thickens with Dileep announcing Punjabi House Part 2. The first part, directed by Rafi-Mecartin, had been a laugh riot and a huge hit. Dileep had played a Malayali youth, who became a part of a Punjabi household.
Grapevine has it that the script of Mallu Singh first went to Dileep and he had liked it. But the actor suddenly announced the sequel to Punjabi House.
Prithviraj, who is acting in a couple of projects already, readily agreed to do the role then and completed the photo shoot immediately.
Dileep is currently shooting for Rafi-Mecartin's China Town. Prithviraj has just wrapped up Ranjith Shankar's Arjunan Saakshi and Lijo Jose Pellissery's City of God.
Let's wait and watch which actor comes out with the Punjabi hero first.