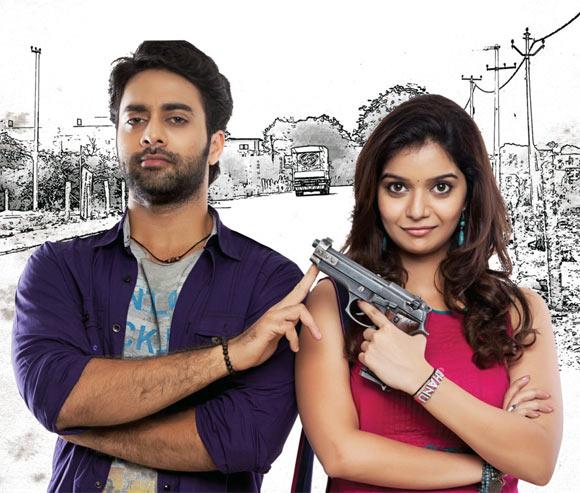 Telugu actress Swati, who selects performance oriented roles, is ready with her next release, Bangaru Kodipetta.

Produced by Sunita Tati under the banner of Guru Films, the film is directed by Raj Pippalla whose first film was the Sumanth-Kriti Kharbanda starrer, Boni).

Navdeep is cast opposite Swati.

Some time back the producers had released news journals (like a cartoon strip) with the characters and a glimpse of what they do, a first-of-its-kind

promotion.

The film is a 'triptych' which means that it is a compilation of three stories. The first story revolves aroung gold and stars BSwati and Navdeep. The second story is the rooster Kasi story (where action masters Ram-Lakshman play the lead roles) and the third is the story about Pizza boy Venu (Santosh) who aspires to be a hero. The film is billed as a romantic crime comedy.

Mahesh Shankar scores the music and Sahit Raza is the cinematographer. It will be released shortly.