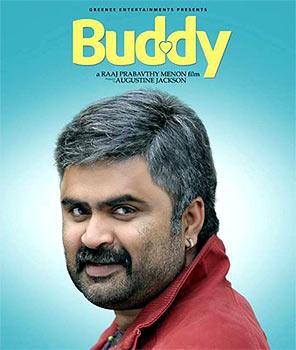 Debutant director Raaj Prabavathy Menon is all set to present a story of friendship in Buddy, which releases today.
The film comes with the tagline 'You're my Sonshine' and has actors Anoop Menon, Balachandra Menon, Babu Antony, Bhumika Chawla, Asha Sharath and Josukutty Valiyakallumkal in interesting makeovers.
Anoop, who has been going through a rough patch as a writer, sports a salt 'n pepper stubble. The usually saree- clad Asha Sarath dons a glamorous look in the film. Veteran actor and director Balachandra Menon makes a comeback with a French beard. Babu Antony is a sardar. Buddy is presenting the actors in a new avatar.
Produced under the banner of Greenee Entertainments, Buddy's story and screenplay are by Raaj Prabavathy Menon and dialogues by Bipin Chandran.
The cinematographer is Prakash Kutty and the music has been composed by Navneet Sundar.