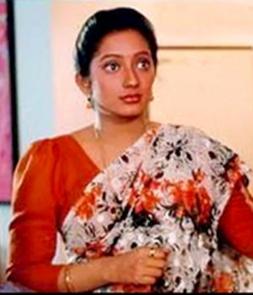 After an online update fuelled widely-reported rumours of her demise, Malayalam actress Kanaka set the record straight with the media that had gathered at her Chennai residence for her impending funeral.
Soon after someone updated the veteran actress's wikipedia page, stating that she had died, several online forums and the media promptly picked up the news.
Some reports also mentioned that Kanaka was suffering from cancer and had been admitted to a Kerala hospital.
Surprised to see a group of journalists outside her home in Annamalai, Chennai, the actress revealed she was, in fact, dealing with an illness but it isn't cancer.
The actress, whose last film project Ee Mazha Theenmazha released in 2000, has traded glamour for a quiet and low-key life in Chennai where she lives alone.