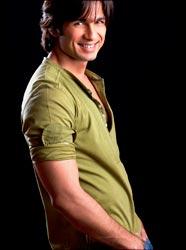 Shahid Kapoor, who's counted amongst one of the best dancers in Bollywood today, is set to pay tribute to yesteryear star Shammi Kapoor in Kunal Kohli's new film.
Says a source, "It's all very hush-hush at the moment. But a part of Kunal's film is set in the 1960s. And a lot of music from the decade and era was being used in the film anyway. When Shammi Kapoor
Saab
passed away, Kunal and Shahid decided to devote an entire segment to his popular songs."
Shahid would be dancing to a medley of Shammi Kapoor's evergreen songs. This isn't the first time that Shahid is paying
homage to an icon. Earlier he performed to several  Michael Jackson songs as a tribute for an awards night and is supposed to perform a live Michael Jackson gig at Times Square in New York soon.
Apparently, the dancing-star's iconic steps were so wildly improvised and unpredictable that Shahid will have to "unrehearse" his steps, to just go with the flow. When asked about it, Shahid admitted that something Shammi-esque was cooking in the Kunal Kohli kitchen. He said, "Yes, we're doing something. But you'll have to wait and watch."
Interestingly Shahid didn't have much dancing to do in his just-released film
Mausam
. It's probably just what they say about making up for lost time.