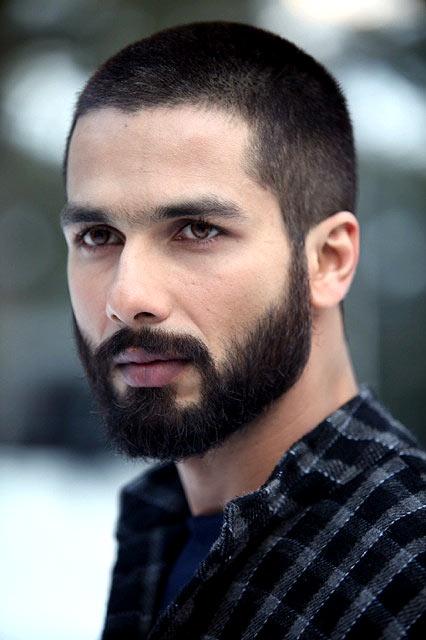 Shahid Kapoor's buzz cut for Vishal Bhardwaj's Haider has left cynics wondering if this was what was meant by the announcement that the actor was going 'bald'.

A source claims that he never meant to go fully bald, as he loved his hair too much.

'He is constantly fiddling with his hair and doesn't allow anyone to touch his head," claims the source.


But we hear that the actor will go bald after all.
"The look right now is part of the character's journey. Next, he will lose all his hair. In fact, there is a head-shaving sequence in the film that will come later. Shahid had no qualms about shedding his hair for the role," says another source close to the team.
Other Bollywood actors who have gone bald are Shabana Azmi and Nandita Das for Deepa Mehta's
Water
. However, they were later dropped, and the film was remade with Seema Biswas and Lisa Ray, who also shaved their heads for the film.