Scooby Doo. Astro. Adam Ant. Speed Buggy. Penelope Pitstop.
One man, in the course of a six-decade long career at the Hanna Barbera studios, conceived them, gave them form and shape and character, gave them life.
That these characters have transcended their 'cartoon' life and become cornerstones of American culture is noteworthy; that they are the creations of the fertile imagination of a Japanese American is life's ironic, sotto voce comment on the boundaries we draw, the enmities we pursue, and the ultimate futility of it all.
An era ended with the passing, Monday, of Iwao Takamoto, 81. It is only in years to come that the impact of his life and career -- and of his passing -- will be fully understood.
Takamoto's father was an immigrant who came to the United States for reasons of health, and returned to Japan only once -- to get married.
Takamoto, the couple's eldest child, was born in 1925. He grew up to be as American as apple pie, but in the weeks that followed Pearl Harbor, he found himself, with the rest of his family, interned in the Manzanar camp.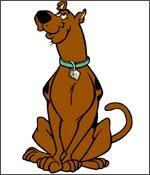 Till that point in time, cartooning had never entered Takamoto's mind as a hobby, let alone career. During his incarceration, he came across a couple of other internees who were amateur cartoonists, and from whom he learnt the basics of the art form.
After the war, Takamoto in his search for employment ended up at Disney, where he worked from 1947 as assistant to the iconic Milt Kahl, the draughtsman who gave Sleeping Beauty, Cinderella, Pinocchio, Robin Hood, Winnie the Pooh and more the forms we recognise them by today.
He moved to Hanna Barbera in 1961, where he worked on creating his own characters; the most famous being Scooby Doo, the lily-livered dog detective whose fondness for food, and ability to bumble through complex cases and come up with satisfactory solutions, became staple fare of Sunday papers coast to coast.
Though he remained at heart a draughtsman throughout his life, Takamoto moved up, playing producer on Hanna Barbera shows such as Addams Family and Jabberjaw. He also directed animated features, most famously Charlotte's Web and Jetsons, besides various animation shorts.
In 2005, the Animation Guild honored his 50 years in the industry with the Golden Award. Still active into his 80s, Takamoto was vice president at Warner Bros Animation.
Late last week, he was admitted to the Cedars-Sinai Medical Center with respiratory problems. On Monday January 8, he died as a result of a massive coronary.
He is survived by wife Barbara and two children.