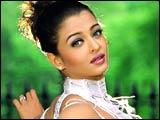 On the heels of filmmaker Deepa Mehta's announcement of a project with Aishwarya Rai in Meena Kumari's role in Sahib Bibi Aur Ghulam came the news that Rituparno Ghosh will direct the same story for Sahara Television with Raveena Tandon playing the pivotal part.

The project is Sahara's second major television undertaking with a big Bollywood actress after Karishma: The Miracles Of Destiny. But it is being produced by actor Prasenjeet and will be directed by two of Rituparno Ghosh's former assistants, Abhijit Guha and Sudeshna Roy.

"I was keen to do Sahib Bibi Aur Ghulam with

Aishwarya Rai," says Ghosh. "But only on the big screen. Now I hear Deepa Mehta is doing it with Ash. If I make Sahib Bibi now, I will cast Kareena Kapoor. She has the depth and raw talent to project the complexities of Choti Malkin.

"Raveena is a very fine actress. I am sure she will do justice to the role. Right now, my hands are tied up with not one but three Hindi projects, which I will film one after another starting this November."

When Ghosh was being named as director for the Sahara project, Manisha Koirala was approached for the central role. The actress declined when she came to know Ghosh would not be directing.

"Manisha will most probably be in my Hindi film with Kareena and Anil Kapoor," says Ghosh. "I am sure I will work with Raveena very soon. I am surprised my name is still being bandied for the Sahara project. I was taken on as creative consultant for the script. But now I have to be creative for my own two Hindi films, which I'm making in November and January."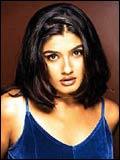 Raveena for her part seems excited by the challenge: "I have done a period film Agni Varsha. It was a memorable experience. When this opportunity came my way, I was hesitant. I didn't want to go into television. Then I realised Sahara intended to make the series on the same lavish scale as a feature film. Besides, I was keen to work with Rituparno Ghosh. I believe he is on as creative consultant and will even direct some of the crucial episodes."
Unlike Karisma Kapoor, who has more or less dissociated herself from the large screen to do television, Raveena has 12 films on hand. "Sahib Bibi Aur Ghulam will not be made as a megaserial, but as a miniseries. That is one of the pleasures of doing this serial. It will be gone just when audiences want more," she says.
Meanwhile, Deepa Mehta's large-screen adaptation of Sahib Bibi Aur Ghulam is reported to be scheduled for next year. Audiences will therefore see Raveena Tandon in Meena Kumari's role before Aishwarya Rai.
Click here for More Features