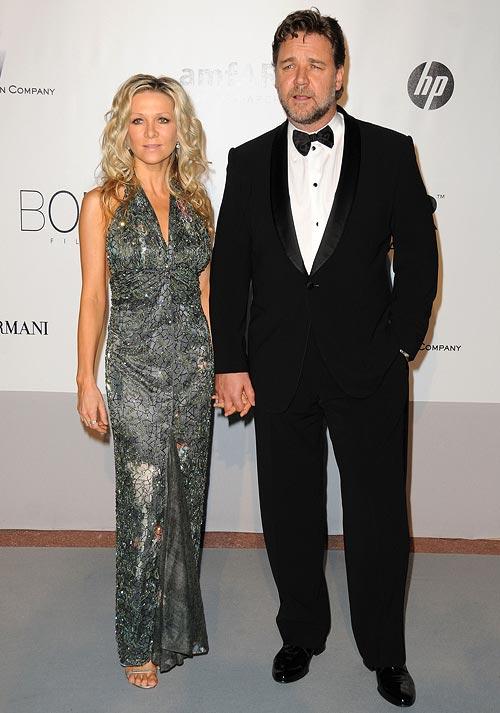 Hollywood star
Russell Crowe
and his wife
Danielle Spencer
have reportedly split after nine years of marriage.
The Oscar-winner and his musician wife are said to be parting ways amicably but the divorce could cost Crowe upto $25 million, reported Daily Mail. 
Crowe and Spencer first met 22 years ago while filming
The Crossing
, eventually marrying in April 2003. They raise two sons together -- eight-year-old
Charles
and six-year-old
Tennyson
. 
Nothing
has been confirmed about the split, but a representative for Spencer told a webiste that a statement will be released shortly. 
The news came as a shock in showbusiness circles as the couple were regarded as having a strong marriage, despite the
demands of their respective careers. 
Crowe is currently busy filming for his new movie
Noah
in the US. The 48-year-old was snapped on October 14 smiling broadly into a camera with his huge beard on display.
Photograph: Francois Durand/Getty Images