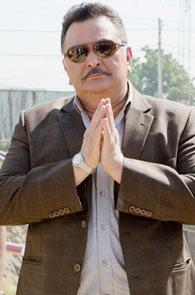 Rishi Kapoor may have been flooded with negative roles since his superlative turn as baddie Rauf Lala in Karan Malhotra's Agneepath but the actor is not keen on defining his second acting stint with villainous characters.

Kapoor, who was last seen in Arjun Kapoor starrer Aurangzeb last week, has decided to take a break from grey characters after Nikhil Advani's upcoming crime drama D Day.

"It's intentional. I wanted to prove myself as an actor. Log bol rahen hain ke Ranbir Kapoor achcha actor hai lekin yeh bhool gaye ki Rishi Kapoor bhi actor hai (People say that Ranbir Kapoor is a good actor but forget that Rishi Kapoor can act too).

"Today, loads of work is coming my way. I'm at liberty to pick and choose,"
he explains.
That said, Kapoor is quite excited about the feedback he is getting for his work and describes his approach to roles with grey shades.
"I'm not interested in playing the villain as a loud caricature, one-dimensional character. I am trying to humanise evil. If you see my character in
Aurangzeb
, I am not trying to ACT evil.
"My character's thinking is evil. He is willing to go to any lengths to achieve his ambitions. I try to enter the thought-processes of my grey characters."
Kapoor also has a rather curious reason for taking a break from playing an onscreen baddie.
"I don't want my granddaughter (daughter Riddhima's toddler Samara) to grow up and see me playing too many despicable characters," the actor signs off.
Photograph: Rishi Kapoor in Aurangzeb