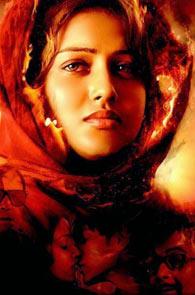 Kaanchi could have been so much more, despairs Joginder Tuteja.

Till Taal, showman Subhash Ghai always got the music right. After that, it was a mixed bag with Yaadein, Yuvvraaj and Kisna

So, one wonders about his latest film, Kaanchi.

Ismail Darbar leads the charge with Salim-Sulaiman and Subhash Ghai himself chipping in with a couple of songs. Irshad Kamil is the lyricist.

The title song has a beautiful feel, with the sound of birds chirping and an echo of Kaanchi somewhere in the background,

It is the perfect combination of Ghai's musical sense and Darbar's execution.

The chorus introduces the central protagonist. Once Sukhwinder Singh takes over the mike, you know it's going to be entertaining.

A 'Hindustaani' number all the way, Kaanchi is just the perfect introduction that leading lady Mishti could have hoped for.

The next track Tu Sab Kuch Hai has class written all over it. Anweshaa gives a good account of herself and reminds one of the kind of rendition that Alka Yagnik excelled in during her heyday.

The start is soothing, the pacing is perfect, and the words are vintage Ghai. The moment Sonu Nigam enters, you know that this one deserves to be played on loop.

A love song that has a timeless feel to it, Tu Sab Kuch Hai is a winner.

A different world is explored in Mushtanda. Subhash Ghai composes the music and lyrics for this contemporary number with Mika as the lead singer.

It has an underground/subway feel to it. Aishwarya chips in with Earl Edgar bringing on some rap. However, despite repeated hearing, this one doesn't quite make the cut.

Kambal Ke Neeche is a homage to Ghai, and it is sung by Sanchita Bhattachayra, Neeti Mohan, Aishwarya Majmudar and Aman Trikha.

The lyrics are from some of Ghai's previous chartbusters like Do Dil Mil Rahe Hain (Pardes), Nayak Nahi Khalnayak Hoon Mein (Khalnayak), Ramta Jogi (Taal), Ye Dil Deewana (Pardes), Jab Dil Mein (Yaadein and Aashayein (Iqbal).

The Salim-Sulaiman composition Thumka sung by Sonu Nigam and Suzanne D'Mello is a fun number with a Western base and some zany arrangements.

Unfortunately, after this the album starts going downhill. Ankit Tiwari takes over the stage for Kaisa Hai Dard Mera, a sad song.
As Ismail Darbar spins together the five minute piece, you get restless. The song just doesn't engage.

A patriotic number appears all of a sudden with Salim-Sulaiman bringing on Hindustan Kahan Hai. Honestly, the number just appears to have been inserted from another film.

Sukhwinder Singh and Mohit Chauhan collaborate on this one with Raj Pandit joining in. There is an attempt to spruce it up with a good mix of instruments but the tune is just average.

Koshampa doesn't win many brownie points even though Aman Trikha tries to be all energetic.

As a follow up to Hindustan Kahan Hai one hears the strains of Saare Jahaan Se Achcha for a while before lyrics of the type of Ishq, Mohabbat, Koshampa are heard next!

Sanchita Bhattacharya and Anweshaa sing the song with Subhash Ghai doing a cameo.

The album concludes with the quick-fire Adiye Adiye which tries to go back to Subhash Ghai territory of the 1990s. The beats are all there and the pacing is just right too.

Sanchita Bhattacharya and Avril Quadros sing this folk inspired number. However, the sound of laughter in the background dilutes the impact. There's some uncalled for nasal singing that makes this one sound more like a parody than funny.

Kaanchi could have been so much more.

Rediff Rating: