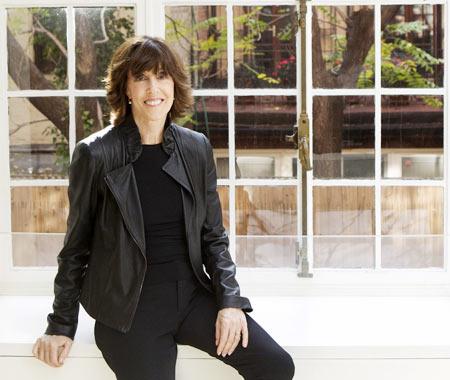 Oscar-nominated Hollywood screenwriter Nora Ephron who penned such romantic comedies as
When Harry met Sally
and
Sleepless in Seattle
has died, US officials and media said. She was 71.         
A noted American journalist, essayist, writer as well as producer and director, Ephron wrote and directed her last film
Julia and Julia
in 2009 in which she worked once more alongside her good friend Meryl Streep.         
Her son Jacob Bernstein told the
New York Times
that his mother had died of pneumonia yesterday brought on by acute
myeloid leukemia.         
New York Mayor Michael Bloomberg said: "The loss of Nora Ephron is a devastating one for New York City's arts and cultural community.         
"From her earliest days at New York City's newspapers to her biggest Hollywood successes, Nora always loved a good New York story, and she could tell them like no one else."         
Ephron was born in the Big Apple on May 19, 1941, the daughter of a Broadway playwright and Hollywood screenwriter, who told her to "take notes. Everything is copy."         
She was eventually to become
the queen of Hollywood romantic comedies, but her writing career began in journalism. In her early years she wrote for
Esquire
and
New York Magazine
, the
New York Post
and the
New York Times
.         
But she graduated onto writing novels and then parlayed them into successful film scripts, many drawn from her own experiences.         
In her first screenplay in 1983
Silkwood
starring Streep, Ephron tapped into the era's Cold War fear of nuclear energy. Her novel
Heartburn
was based on her marriage to Watergate journalist Carl Bernstein, and became a movie in 1986.         
But it was for her romantic comedies that she was to become best known, and in particular the 1989
When Harry met
Sally
starring Billy Crystal and Meg Ryan, for which she won an Oscar nomination, and 1993's
Sleepless in Seattle
.         
Her sparkling scripts delved into the age-old tale of the battle between the sexes, of love lost and refound, but with a modern more sexy twist.         
Who can forget Ryan's ground-breaking performance as the perky Sally as she graphically demonstrates to Crystal's
astonished Harry in a busy diner that yes women can and do fake it?
Photograph: Reuters/Lucas Jackson