Ranveer Singh's next with Rohit Shetty; Udit Narayan clarifies on son Aditya; Salman Khan Films to get a revamp...
Subhash K Jha gives us the latest Bollywood lowdown.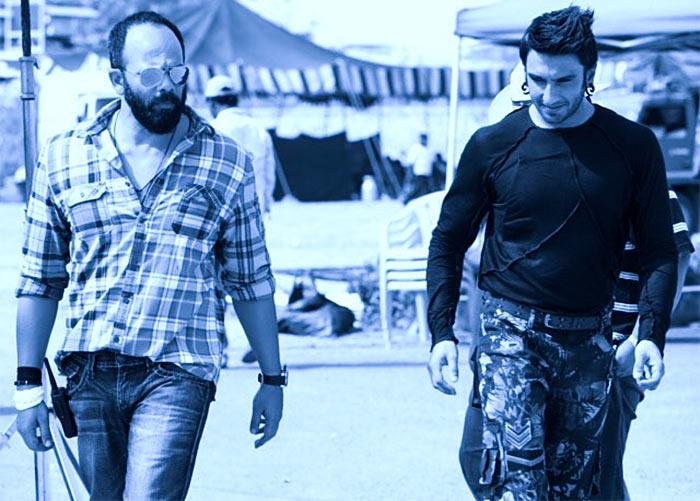 IMAGE: Rohit Shetty and Ranveer singh. Photograph: Kind courtesy Rohit Shetty/Instagram
After Golmaal Again, Rohit Shetty will team up with Ranveer Singh in a film called Temper.
As the title suggests, it is the story of a man who blows his fuse when faced with injustice, corruption and slothfulness.
Says a source, "Rohit Shetty and Ranveer Singh wanted to work together for the longest time. They were on the look-out for a proper script . They finally found one."
While details on Temper are awaited, it is safe to say the Shetty-Ranveer collaboration is not a remake of Puri Jagganath's 2015 Telugu film called Temper.
***

"My son made a mistake"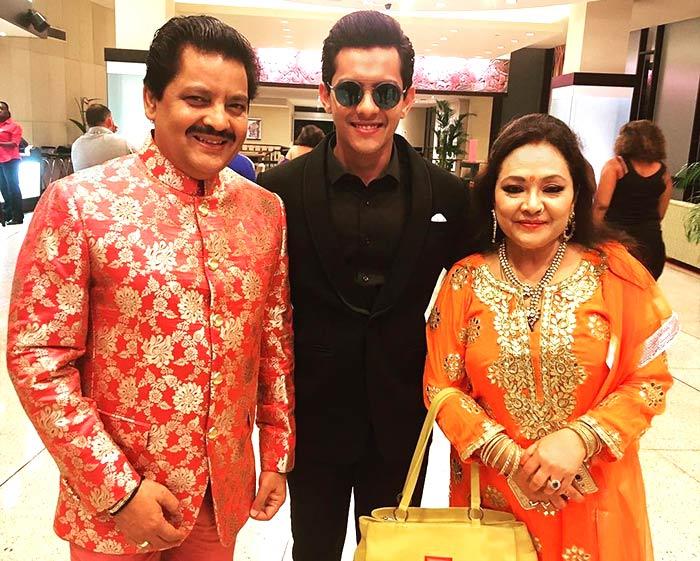 IMAGE: Udit Narayan with son Aditya and wife Deepa Photograph: Kind courtesy Aditya Narayan/Instagram
Renowned singer Udit Narayan was in Haryana when news of his son Aditya's misconduct with airline personnel at the Raipur airport got out.
Says the shocked father, "I was unaware of the developments until someone told me about it. I couldn't believe it. Aditya is not like that at all. Though he's our own only child, my wife Deepa and I have brought him up with the correct values. So I was sceptical about the truth of the incident until someone showed me the video... What can I say? We have all lost our cool at the airport at some point or another. Aditya was unfortunate enough to have been caught on video."
Not that Udit is justifying his son's behaviour.
"If Aditya has misbehaved, it is wrong," he says. "As soon as I get back to Mumbai, I will have him issue a public apology. Right now, he's scared and nervous. Making it worse is the attack from all corners as though he has committed a major crime. I agree it's wrong to misbehave in public but in my humble opinion, it's equally wrong to attack someone who is caught on the wrong foot. Aditya is a self-made child. He never took my help in anything he has achieved. Whatever he has achieved is on his own merit. We are proud of him."
***
Salman Khan Films to undergo a revamp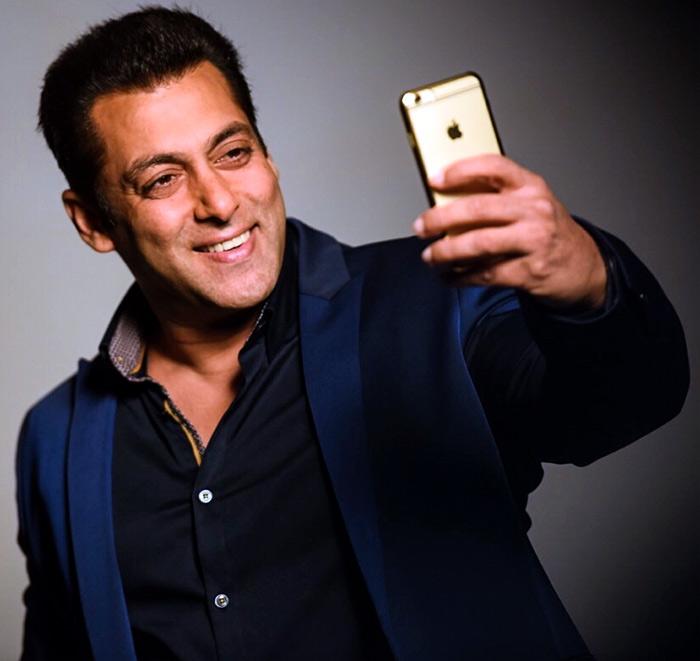 IMAGE: Salman Khan. Photograph: Kind courtesy, Salman Khan/Instagram
Salman Khan is longer willing to please family and friends at the cost of his professionalism.
"Salman won't be driven by emotions in his work place. No more doing films for family, unless the project is driven by a high level of professionalism. Dabangg 3 will happen for (producer) Arbaaz Khan but Salman has decided to pass on the directorial baton to Prabhudheva. Though Salman has agreed to launch his brother-in-law Aayush, his film will be directed by Ali Abbas Zafar or Kabir Khan."
Meanwhile, heads have begun to roll at Salman Khan Films.
Earlier this year, Salman's long-standing business manager Reshma Shetty was given marching orders. Now, Amar Butala, the CEO of Salman Khan Films, has been relieved of his duties.
Sources close to Salman say more heads will roll in the coming months.
"2018 is Salman's year of reckoning. He will recruit fresh professionals to look after his work, announce new films with directors who he has not worked with or directors whom he has fallen out with, among them Sanjay Leela Bhansali. 2018 will also see Salman taking a call on his wish to be a father. He has been telling his close friends he wants to adopt a child," informs a close friend.