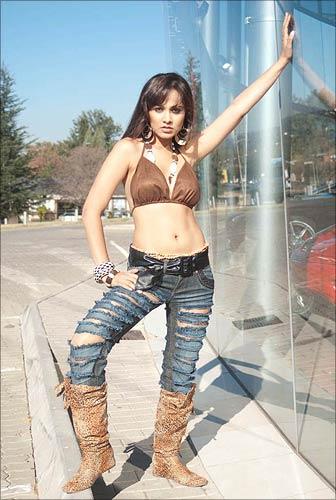 Will Raaj, the Showman open new international avenues for Kannada films? That is the question asked by many trade pundits now.
For the first time, a Kannada film will be released simultaneously in ten countries like the USA, the UK, the UAE, Malaysia, Australia, New Zealand, Indonesia, and Singapore where there is a sizable number of Kannadigas.
The buzz around the film in Karnataka and outside is unheard of in the history of Kannada films.
Suresh Gowda one of the producers of the film said, "The advance bookings for three days in more than 30 theatres started on the wee hours of Wednesday morning and tickets were sold out in three hours. This clearly shows that the hype that was created around the film is real and people are waiting to see the film."
It is said that the film is sold to all distribution areas except in the districts of Bangalore, Kolar and Tumkur for a whopping amount. The film was taken on Minimum Guarantee distribution terms by the Telugu film producer and distributor Suresh Babu (son of top producer Rama Naidu) for the Northern Karnataka area for more than Rs 2 crore. The Mysore area distribution fetched around Rs 2 crore, say industry insiders. Even for a small area like Shimoga and Chickmagalur area, the film is sold for around Rs 57 lakh.
Trade analysts estimate that the film made on a budget of around Rs. 10 crore has already made around Rs 13 to Rs 14 crore from distribution rights, theatre advances and satellite and audio revenues.
Even the distributors are not complaining because they have obtained huge advances from the theatres.
Image: Priyanka Kothari in a scene from Raaj, the Showman
Text: R G Vijayasarathy