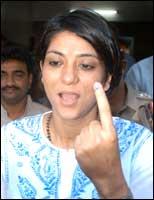 Priya Dutt won the Lok Sabha by-election from the Mumbai North West constituency with a huge margin.
And the film industry feels Priya is the worthy successor to her father Sunil Dutt's legacy. Here's what Bollywood has to say about Priya's victory:
Shabana Azmi (actress, activist): I campaigned for Priya, interrupting the shooting of my English film The Contest to do so. I flew down from my native village Azamgarh, especially to vote. Just like me, Priya is a daughter who has inherited the legacy of her father -- the legacy of trust. I have faith in her and offer her my services for whatever they're worth. I'm quite thrilled by Priya's victory.
Rahul Bose (actor, director): I feel elated, both for Priya and her late father. Sunil Dutt was a kind, hardworking, secular and courageous man. Priya seems to have inherited these qualities. She has my full support. I was one of the first people to reach the polling booths at 7 am. I didn't know they were supposed to open at 8 am this time. I'm happy she won. As a   common citizen, I'd love to actively help her in every way possible.
Simi Garewal (actress): Duttsaab was a very close friend. I'm bursting with pride at Priya's victory. She deserves it. She has worked hard for many years with her father and the people know that. This victory is as much for Priya as her father.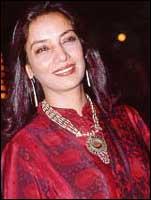 Sonu Nigam (singer): She seems to be a kind woman. I was supposed to campaign for her but could not because of my schedule. I have high hopes from her.
Ashutosh Gowariker (filmmaker): I'm happy for Priya. I'm sure she'll try to fulfil her father's unfinished work. And she'll work truthfully. I see her as someone who supported and accompanied her father in his work without trying to get into the limelight herself. She worked quietly, and to me, that is the mark of a true leader.
Rajiv Khandelwal (television actor): I'm happy for Priya. The goodness of the late Mr Dutt runs in Priya's genes. I hope she carries forward all the good work that he has left behind to complete.  I'm also happy to see younger people coming into politics. I think the future of the country is in the more contemporary, educated youth's hands.
Smriti Irani (television actress, politician): Priya's victory is a tribute to Sunil Duttsaab's remarkable legacy, and a chance for a young working mother to prove her worth. I know Priya will make the best of it. I hope she continues to work in the same indefatigable spirit as her father. My congratulations to her.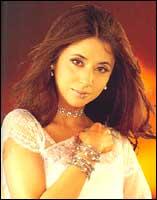 Urmila Matondkar (actress): I'm happy, though not surprised. Priya's family commands such goodwill. I'm sure she'll keep up her father's good work and won't betray the trust people have placed in her.
Vipul  Shah (filmmaker): I was always sure she was going to win. Sunil Dutt had built up such a positive reputation for himself with his selfless work, and Priya was with him step by step. She's Duttsaab's natural heir and will do a great job. I wish her all the best and support her unconditionally.
Subhash Ghai (filmmaker): I feel as though my own daughter has won. Priya will surely fulfil her father's dreams by walking on his path and following his principles.
Ramesh Sippy (filmmaker): I feel great joy in Priya's victory. She is as much a daughter of the soil as her father was a son   of the nation. Now that the people have elected her, she carries a great burden of fulfilling the hopes and aspirations of people not only in her constituency but also the people of the country at large. I know she will be equal to the task. My best wishes are with her and her family who have stood by her.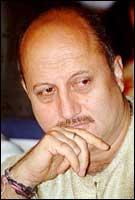 Anupam Kher (actor, director): Duttsaab's legacy of honesty, warmth and goodness continues. I'm sure Priya will do her father proud.
Vivek Oberoi (actor): In my opinion, Sunil Duttsaab was a messiah who helped thousands of people beyond borders of religion, caste and creed. I'm sure Priya is a true chip off the old block. She'll carry on Duttsaab's legacy.
Kalpana Lajmi (filmmaker): She represented my constituency. My family, including me, voted for Priya. Duttsaab was a   boon. I'm sure Priya will do him proud. She is cultured and hard working and carries herself with great etiquette. I'm proud of her as a fellow woman. I hope the people of Mumbai will help this fragile but strong girl to fulfil her father's dreams. I hope she's allowed to forge ahead with honesty and sincerity.