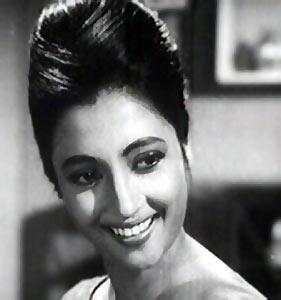 Prime Minister Manmohan Singh joined other political leaders to condole the death of actress Suchitra Sen, saying she had "graceful cinematic presence."

"Sen had carved a special niche in the hearts of millions of Indians through her graceful cinematic presence. She was one of the first Indian artistes to win an international award at Moscow in 1963," PM said in his condolence message.

"Sen's versatility and range of performances, in a career spanning nearly three decades, mark a unique contribution to Indian cinema, and to Bengali films in particular," he added.

Union Information and Broadcasting Minister Manish Tewari said Sen
leaves behind a "cinematic legacy".
"Versatile bengali actress Suchitra Sen leaves behind a cinematic legacy. Another gem of Indian Cinema has left us, RIP," Tewari said.
The legendary actress, who died in Kolkata at the age of 82 following a heart attack, was also remembered by BJP prime ministerial candidate Narendra Modi.
Modi tweeted: "RIP Suchitra Sen. In her, we have lost a fine actress who leaves behind a monumental contribution to both Hindi and Bengali cinema."
BJP leader Sushma Swaraj said Sen was "a woman of dignity and an actress par excellence".
Madhya Pradesh Chief Minister Shivraj Singh Chouhan wrote, Suchitra Sen, your contribution in Hindi-Bangla films will always be remembered. Om Shanti."
Aam Aadmi Party too paid homage to Sen.