Actress Huma Qureshi spoke to the media at the United Nations headquarters in New York about the representation of women in media and gender equality on Thursday, March 23.
Ravi Karkara, senior advisor on strategic partnerships and advocacy to the UN assistant secretary-general and deputy executive director, UN Women, honoured Huma on the occasion.
Take a look at the pictures.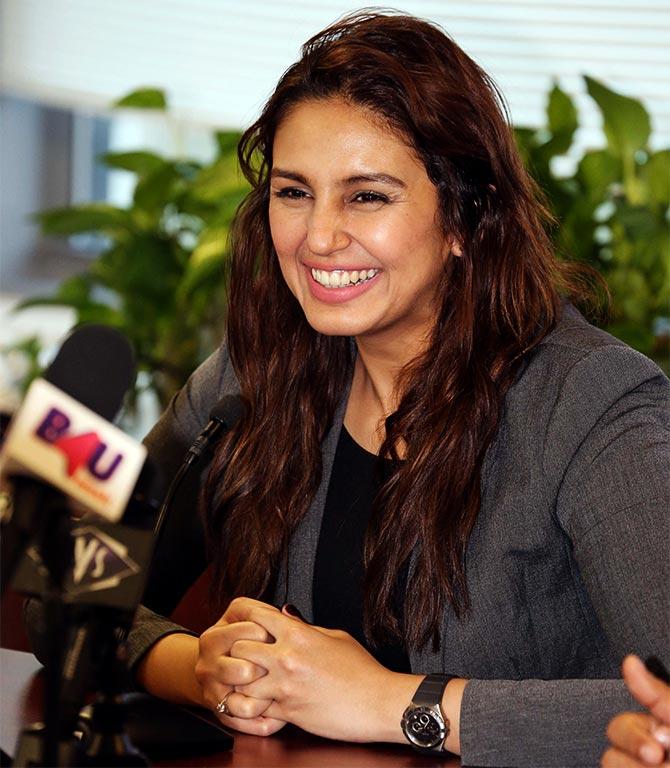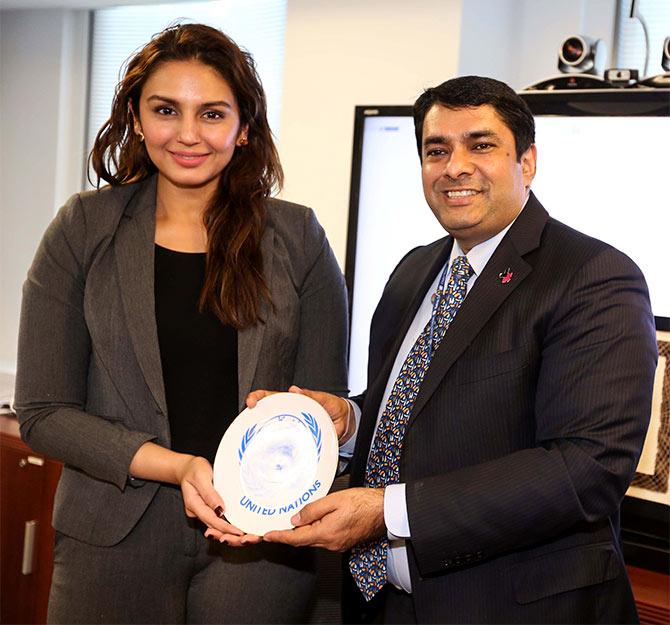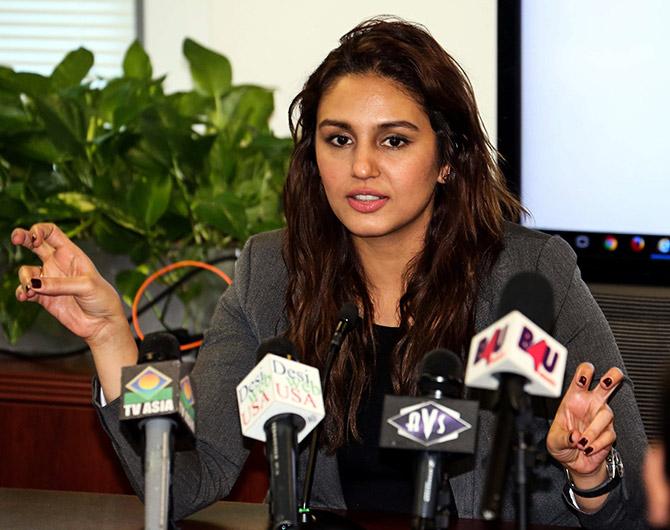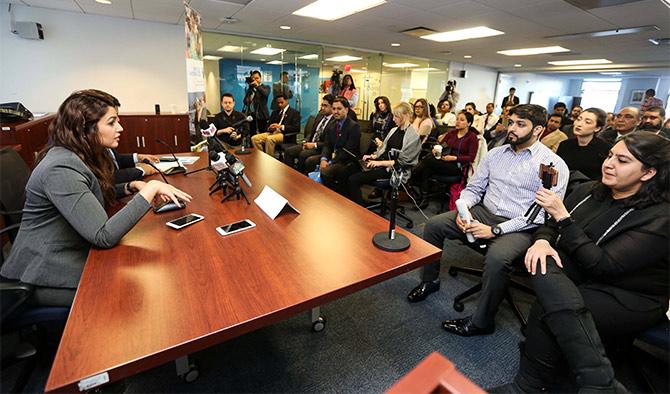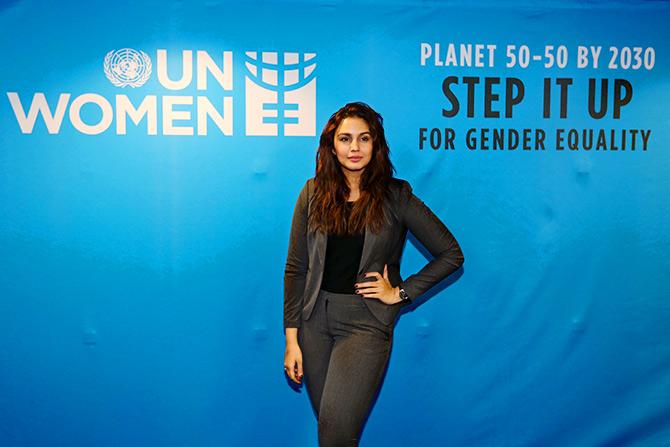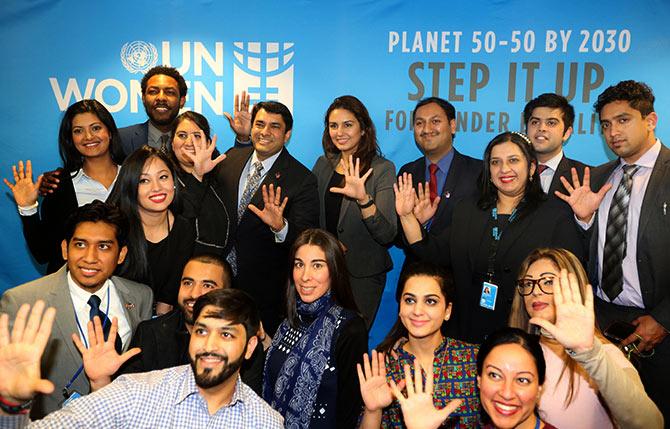 Photographs: Mohammed Jaffer/SnapsIndia