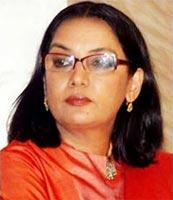 Four film personalities -- Shabana Azmi, Priyadarshan, Mira Nair and Dharmendra -- figure in this year's Padma awardees list. While many believe that the recognition has come in late, the recipients themselves are elated and honoured.

For most of their friends in the film industry, the Padma awards for prolific film personalities -- Priyadarshan, Shabana Azmi, Dharmendra and Mira Nair -- have come a little too late.

But Priyadarshan, who's made acclaimed films like Kancheevaram, disagrees, "Why do people think it's come too late? Everything happens at the right time. Until a few years ago, I hadn't received a single National Award. Then I got one for Kancheevaram, which many consider my career's best film. I feel recognition comes when it is meant to come.

"The Padma Sri is important for me at this juncture because I'm not in a space where I make both kinds of films, the artistic and the commercial. If I am proud of Kancheevaram, I'm not ashamed of De Dana Dan. It's the so-called slapstick comedies that have given me the freedom to make the other kind of films. I'll continue making both kinds of films. There is no respite from work for me. I am editing my new film Tezz as we speak."

Priyan is happy that Dharmendra and Shabana Azmi have been conferred upon the Padma Bhushan. "I've watched their films since I was young. It's actors like them who inspired me to become a filmmaker. I'd love to direct both of  them."

Shabana Azmi, who went through a string of mishaps in December feels January has brought joyful tidings. "What really tickles me is that my husband Javed Akhtar and I both are Padma Bhushans now. So we are Mr and Mrs Padma Bhushan now."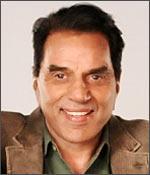 The veteran actress adds, "When I got the call from the President's office informing me that I had got the honour, I put the phone down and didn't say a word to either my mother or brother, who were in the room with me at that time. The person who'd called to convey the news had asked me to keep it to myself. My mother is still angry that I didn't tell her about it. The first person I thought of when I was informed of the award was my father. I wish he was here. He would've been so proud of me.
"Did this honour come too late? I don't think so. For an artist, recognition at  any time is welcome. This is what my parents and my acting teacher Roshan Taneja have taught me. An artist never works for an award and when it comes, they accept it gracefully. This one comes from the government of India, so it's a double honour."

Dharmendra, who gets the Padma Bhushan, is overwhelmed. "Recognition has come a little too late in my career. I am very happy. But more than me, it's my family and well-wishers who are happy for me. My phone is ringing constantly ever since the news officially got out. People are dropping by to express their joy. So the greatest award for me will always be the love of my fans. I will continue to try to do good work."

Talking about this year's awardees, Padma Shri Kamal Haasan says, "All the winners are my friends and seniors. I am very fond of them, and I feel proud. As someone who has always admired their work, it feels great to see the government acknowledge their contribution."