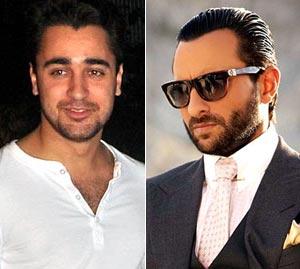 Director Nikhil Advani, who is currently shooting a remake of Subhash Ghai's Hero, is all set to direct two more projects, to be shot back-to-back.
The first project will star Imran Khan, and the second film will feature Saif Ali Khan.
As usual, the scarcity of leading ladies has impeded Nikhil Advani's announcement of the main cast for both the films. But one has learnt that Kareena Kapoor has turned down the Saif project as the couple are not keen on doing a film together at the moment.
Confirms Nikhil, "My film starring Imran will start in September. I will be shooting it till the end of 2014. The Saif project will begin in the middle of 2015."
Asked to shed some light on the content of the two films, Nikhil reveals, "The Imran-starrer is an edgy rom-com while the Saif film will be an intense drama."