Gracy's transformation
Vickey Lalwani/PTI
She was the female lead of the Oscar-nominated Lagaan (it won a Best Foreign Film nomination), but Gracy Singh as good as disappeared from the scene after the film released. Producers and costars didn't exactly queuing up with offers.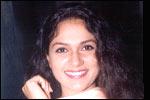 Singh then enrolled herself at a grooming school. Now, she has prestigious assignments like Vidhu Vinod Chopra's Munnabhai MBBS, Honey Irani's Armaan, David Dhawan's next film, Boney Kapoor's next and a film each with Bobby Deol, Sunny Deol and Govinda.
She has also landed Prakash Jha's ambitious project Gangaajal opposite Ajay Devgan.
PNC rakes in the big bucks
Pritish Nandy Communications (PNC), according to its third quarter results, has registered a year-to-date turnover of Rs 346 million against the Rs 95 million in the same period last year.

Chief Operating Officer Siddhartha Das says, "We are poised for a 100 per cent growth this year. And if everything goes as per the plans, we should be touching the Rs.500 million mark by this year end."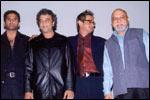 PNC financed feature films like Nagesh Kukunoor's Bollywood Calling, Tanuja Chandra's Sur -- The Melody Of Love and Sanjay Gupta's Kaante.


Film fest
About 54 films, including 12 foreign entries, depicting issues on marginalised sections of society will be screened at the 2nd Social Communication Cinema Conference from February 15.
Girish Kasaravalli's award winning film Dweepa will inaugurate the fest, which will have a special package on women's issues films. Mathia, the only film made in Tripura's tribal language, Kokborok, will also be screened.
"Social communication cinema, which has a niche audience, needs to be taken to a wider viewership," said
Anita Agnihotri
, director of Roop Kala Kendro, which organising the fest. "We intend to reach to a wider spectrum and not let these socially relevant films gather dust in archives. The conference will have two workshops on aspects of public service broadcast and on the Northeast (India) in mainstream television to understand this genre better," she said.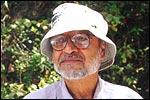 Among the films representing the Northeast are Ravi Ojha's Naga film Rasta, Aribam Shaym Sarma's Sanab and Dancing Deer from Manipur, Santosh Sivan's Story of Tiblu from Arunachal Pradesh, the Assamese Ajaba Gaasha by Ranajit Roy and Joshi Joseph's Wearing the Face and Ambu Bachi.
Women's issues include Smaina Mishra's Stories of Girlhood and Sourav Sarangi's Shubha Ka Katha; Mexico's Missing Young Woman; Israel's The Women Next Door; Germany's The Women of Kisani Sabha and the US entry Selling Of Innocence.
  
Shyam Bengal's 125-minute film Samar, Goutam Ghosh's Sikkim and Gopi Desai's Seismograph are some of the much talked entries alongside Mohsen Makhmalbaf's Iranian film Afghan Alphabet, which will premiere in India.
Agnihotri said the meet aims at bringing together viewers from all sectors, including social NGOs, educational
institutions and women's groups.
Dino, Tanisha return
Dino Morea and Kajol's younger sister, Tanisha who were recently in a car accident while shooting for a film in Himachal Pradesh have flown back to Mumbai. The film's director Pawan Kaul was charged with negligent driving.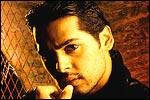 While Morea suffered seven stitches and Kaul, a fractured elbow, Tanisha has a severe cut under her right eyebrow.
The stars are expected to resume shooting of the concerned film around March or April.