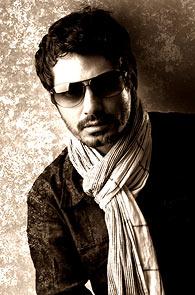 Nawazuddin Siddiqui has been worried sick.

His extended family is caught in the devastating deluge of Uttarakhand, and the actor, who is currently dubbing for his latest film Buddhadeb Dasgupta's Anwar Ka Ajab Kissa, finds is trying desperately to stay connected with the family.

"I have three brothers and a sister in Dehradun," he says. "It's hard get in touch but so far, they are safe. This kind of natural fury and devastation are unknown in our parts."

Nawaz spent his growing up years in Uttarakhand and is deeply pained by the devastation, destruction and death.

"My family being there is one thing. So many locals, prilgrims, tourists and travellers being stranded is very disturbing," says Nawaz, who is thinking of ways to help the people of Uttarakhand.

"Although we were a poor family, the place holds wonderful memories for me," he continues. "It pains me to hear and see so much havoc beaing created by nature. I think we're paying for our sins of economical devastation."