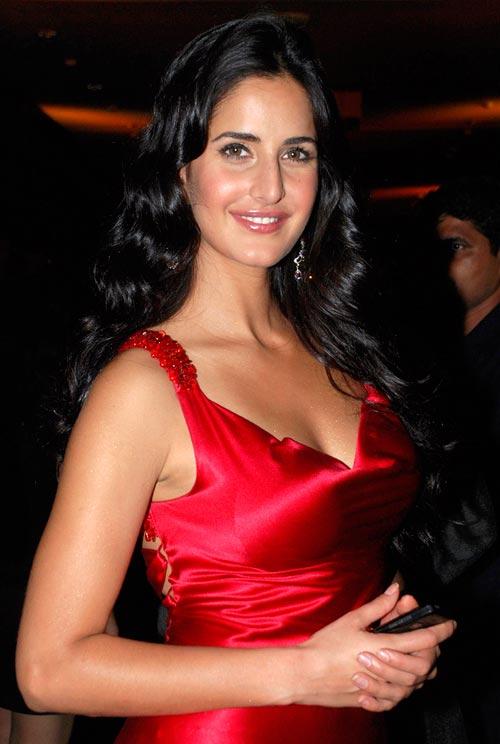 Cutting short her family holiday in London with her mother and sisters, Katrina Kaif flew back to Mumbai on Tuesday to practice for some additional action sequences in Dhoom 3.
Yes, Katrina's stunts in Dhoom 3 just got more dangerous.

We hear the Yash Raj team watched her super-smooth kicks and flips with Salman Khan in Ek Tha Tiger, and decided to give a substantial fillip to Katrina's action quotient in Dhoom 3.

Apparantly, no other Yash Raj leading lady has performed such dangerous stunts before.

Says a source close to the project, "Esha Deol, Bipasha Basu and Aishwarya Rai had no real stunts to perform in the earlier Dhoom movies. In Dhoom 3, Katrina was given at least three major action sequences for which she was to be specially trained. Now after Tiger, Yash Raj is adding some more action sequences."

Interestingly, Aamir Khan, who plays Katrina's soul-mate in Dhoom 3, doesn't have that many action sequences.

"He plays a cool cerebral villain, more into the intellect than fist-fights. Yes, he does have some major stunts but Katrina plays the more fist-friendly character. Dhoom 3 will be her first full-fledged action role. Though she plays an aggressive character in Ek Tha Tiger, she wasn't allowed to any daring stunt scenes," says our source.

Apparently, Salman watched over Katrina's action quotient in Ek Tha Tiger and told her to 'take it easy.'
Says our source, "Katrina always wanted to do a full-on high-voltage action film with no body doubles. In Tiger, she could only get halfway there. In Dhoom 3, she has been provided with even more scope for the hi-jinks."
The actress has been on a no-fat diet to get into the required shape.
Photograph: Stringer India / Reuters