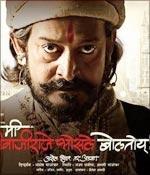 With an annual box office collection of    160 core last year and only 10 per cent of these being hits, the 72 films made in Marathi don't make business sense for multiplex and cinema owners to screen on peak time, a demand being made by political parties in the state.
The Maharashtra Cine and Television Sena, a union backed by the Shiv Sena, has filed a third-party petition in the Bombay high court. The union is seeking High Court's intervention to make it mandatory for multiplex owners to screen 500 shows of Marathi films a year in 1,600 cinema halls across Maharashtra.
In 2009, the Cinema Owners' and Exhibitors' Association of India had filed a case in the Bombay High Court, challenging the Maharashtra government's order of 1968. The Government Resolution had made it mandatory for theatre owners to screen 112 shows in a year. The association wanted the court to reduce the number to 44.
Though Marathi film producers say their films should get more shows and be screened at prime slots, multiplex owners maintain they do not always make good business sense. Multiplex owners don't want to come on record. However, a senior executive of one of the multiplex chains, on condition of anonymity said, "It's a pure business issue which is getting political colours. We are not against any kind of cinema but it should make business sense.
For example, films like Mi Shivaji Raje Bhosale Boltoy and the recent Lalbaug Parel had commercial merit and were screened in prime-time slots. It is not only Marathi films, even in the case of Hindi films, if they do not have commercial merit and do not bring in audiences, we take them off the prime-time slot." It is not just the content of the films but also the wider appeal of Hindi films that play a great role in bringing the footfalls.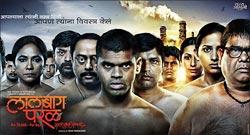 While 45 per cent of the people in Mumbai can speak Marathi, almost the entire population in the city speaks Hindi. "Even a flop film like Kites did good business for multiplex owners, as it brought in people in the opening shows. However, for a Marathi film, if it is a flop, the multiplex owner would lose money, as the people watching it would be few," said film trade analyst Komal Nahata. Kites had a high marketing budget (around    15 crores) and was able to create enough hype before the release of the film.
"While the average budget of a Hindi film is around    10 crore, when it flops it means it would have done a business of    3 crore. To collect that amount, 0.3 million people (at an average ticket price of    100) would come to see it and get business for the multiplex owner. However, for a Marathi film with an average budget of    40 lakh, if it flops, it would make around    10 lakh, meaning only 10,000 people would see it. It is a case of water finding its own level. Audiences can't be forced to watch a film, whether it is in Hindi or Marathi," said Nahata.
The multiplex chain told it had screened 59 Marathi films in 2009. "We got less than 1,000 customers for 30 of these films, while 14 films had less than 100 patrons," he said.
In 2009, 235 Hindi movies were released and another 1,053 movies were released in Tamil, Telugu, Kannada, Punjabi, Marathi, Gujarati, Bengali and other Indian languages. Collections were    9,500 crore of which    7,000 crore were at the domestic box office.