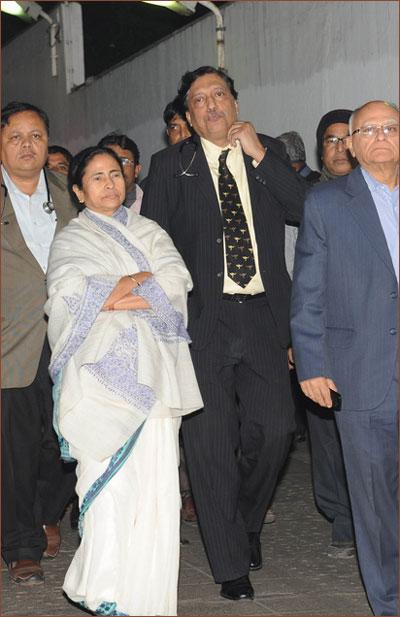 West Bengal Chief Minister Mamata Banerjee paid rich tribute to veteran actress Suchitra Sen, who
died this morning after a massive heart attack. The reclusive star had been ailing for a long time.



"Today is a sad day for all of us. With her passing away we have lost a colossal figure," Banerjee, who rushed to the Belle Vue Nursing Home, on hearing the news, said.



"My pranam to the spirit that gave her the strength to alienate her from the public and media glare. It's an irreparable loss.



"Her family wants a quiet funeral arrangement for her. We need your cooperation to respect their wish," she added.




She appealed to everybody to respect the family's wish and maintain peace.



Sen's funeral will take place at Keoratala Crematorium in south Kolkata and a gun salute will be accorded to the legendary actress, she said.
Banerjee, who visited the hospital to inquire about Sen's condition, was the first public figure whom the recluse actress had met after 35 years.
"When I visited her, she had asked me, 'are you related to me?'" Banerjee added.
With inputs from Indrani Roy