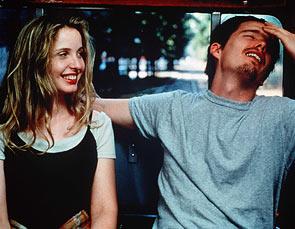 Fans of the Before trilogy have grown up with Celine and Jesse... The films, says Aseem Chhabra, are charming, funny, romantic and very talky, but also close to real life.

When filmmaker Richard Linklater and his writing colleague Kim Kirzan created the characters of Jesse and Celine, they probably never imagined how much they touched the lives of so many people around the world.

In the three decades, as the two characters have grown older, responsible, but with layered complexities, their lives have begun to seem very familiar to us, the viewers.

For those who do not know what I am talking about, Linklater introduced us to Jesse (Ethan Hawke), an American, and Celine (Julie Delpy), a French woman, in the 1995 film Before Sunrise.

The two are on a train traveling through Europe. They talk and there is instant attraction. They get off the train in Vienna, since they do not want to regret having missed the chance of spending more time together.

Through the night, they walk, talk, fall madly in love, but part in the morning with the promise to meet six months later.

In the second part of the Before trilogy -- Before Sunset (2004) -- Celine and Jesse meet by chance nine years later in Paris.

Now in their 30s, life has presented them with a set of disappointments. Their love rekindles over the course of an afternoon. And as we learned in last year's Before Midnight, Celine and Jesse stayed together at the end of Before Sunset.

Now in their 40s, married with twins, they are coping with signs of a mid-life crisis, re-examining their love.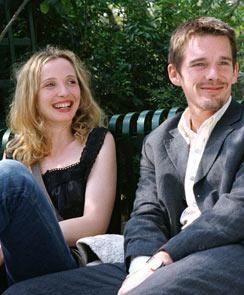 Last weekend, I saw the trilogy, presented at the Film Society of Lincoln Centre, New York, as a series called Celine and Jesse Forever.

The films are charming, funny, romantic and very talky, but also close to real life.

It felt good to revisit old friends, and see how their love grew, and how they matured before our eyes.

The three films by Linklater -- the last two he co-wrote with Hawke and Delpy -- are unique in American film history.

British filmmaker Michael Apted has been experimenting with his 7 Up series -- visiting a cross-section of British kids (they are adults now), every seven years, from the time when they were seven.

This kind of examination of characters over a period of time has not happened in American cinema.

Fans of the trilogy will acknowledge that they have grown up with Celine and Jesse. Many of us may not have experienced love and disappointment like the two characters, but their lives are so similar to ours.

I am perhaps a decade older than the two, but I could completely understand their emotional journeys. This, even though I have never spent a day in a foreign city with a person I met on a train and was attracted to.

While I went to see the three films to be entertained, the Lincoln Center programme also gave me a chance to re-examine my own life.

In watching Celine and Jesse, I could return back to my own highs and lows. There were private thoughts that I allowed to surround me in the dark theatre, while the two sweet, good looking, although somewhat neurotic characters, bared their souls, emotions and insecurities before me.

Things do not always go well with Celine and Jesse. The promised meeting six month after the end of Before Sunrise does not materialise. Jesse does show up at the designated spot in Vienna, but Celine has to go to Budapest for her grandmother's funeral.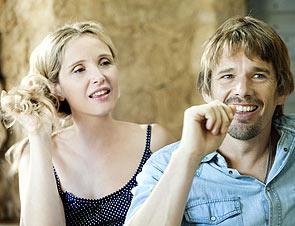 Jesse ends up marrying his girlfriend from college and has a son with her (we see the young boy at the start of Before Midnight), but his marriage is empty.

Celine has gone through a series of bad relationships, including one with a war photographer who traveled with her to India.

They do not open up immediately in Before Sunset. It is a slow process through which they acknowledge life's failings. But that is exactly how we are as well, when we meet a person we might know, but have not met for a while.

All seems fine initially, then we slowly peel off our masks and shed layers of the armor we build around us to appear strong to the rest of the world.

During the third act of Before Midnight, through an evening of arguments, the characters, especially Celine, question their love, relationship and marriage. Eventually, Linklater and his writers/actors settle down and accept the way things are going.

Life has a way of finding a balance, and we know Celine and Jesse will be okay (even as we hope to see them in a fourth episode in the series).

And just like that, I finished watching the series at the Lincoln Centre, with the sense that I will be fine as well.
In the pictures: Julie Delpy and Ethan Hawke in Before Sunrise (top), Before Sunset (middle) and Before Midnight (bottom).