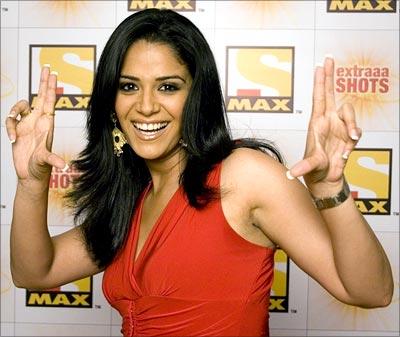 Mona Singh's fans are probably wondering where the actress disappeared after her hit shows, Jassi Jaise Koi Nahi and Jhalak Dikhla Ja. 
When asked why she was not seen much on television recently, Mona says, "I have become choosy after doing premium shows. I am doing more of reality shows or anchor-based or hosting shows."
The actress added that she was also busy shooting for Extreme Makeover -- a reality show that promises to change the lives of physically disfigured people -- in Delhi. It is slated to go on air next month.
"I am enjoying myself as an anchor, shooting for Extraaa Shots on Set Max," Mona adds. "I used to watch this show even when Mandira Bedi was the host. I am a complete movie buff and love taking about movies. I love to show what happens behind the scenes, and talk to the celebrities. I am giving a personal touch to it. I am being more of myself on this show and it is a different experience.
"After I won the Jhalak Dikhla Ja, I was busy shooting for Extreme Makeover, giving stage shows in the US, UK and Canada. I must have given at least 100 shows," she concludes.
Text: Rajul Hegde