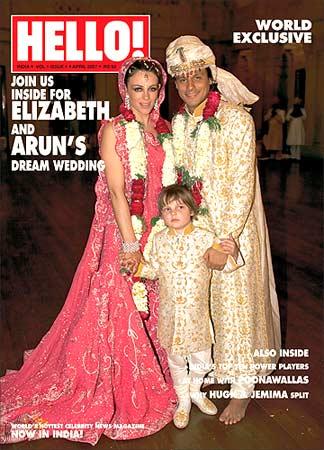 Hello, India.
Leading European gossip magazine Hello! comes to India this March, and their issue opens with an exclusive: All the inside scoop on Liz Hurley and Arun Nayar's wedding.
Ruchika Mehta, Hello! India editor describes the magazine saying, 'This is the big daddy of  the fine life -- the larger than life romances, the bling homes, the to-die-for fashion and class, the gorgeous women and men, all packaged into a high gloss monthly.'
Look out for the magazine at a newstand near you.