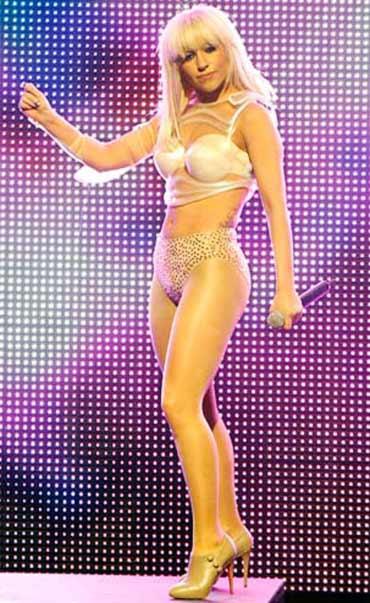 Pop star Lady Gaga believes she is married to loneliness, and says she will always be wallowing in solitude.
The 25-year-old singer, who has been in an on/off relationship with barman Luc Carl throughout her career, said that she will always be on her own because it gives her artistic integrity, reported.
'Yes, but I'm supposed to be, I am an artist. We wallow in loneliness and solitude our whole lives in search of the answer to hundreds and millions of questions that run through my mind. Yes, I'm lonely. But I'm married to my loneliness,' she said.
Gaga said that she would always be prepared to sacrifice love for her music, as she would
die if she wasn't able to release songs into the world.
 "I would choose my work. I would die without it and I could never be reborn. My biggest fear is missing out on a creative idea because of a lack if time," Gaga said.
Amidst recordings, tours and launching her own fashion line, the fame monster is also gearing up for a guest appearance on popular sitcom
The Simpsons.
In
Lisa Goes Gaga
, the singer makes a pit stop in Springfield after learning that it's teeming with low self-esteem, and winds up trying to cheer up a dejected Lisa through the power of speech, song, and a flash mob.
She recorded for the special episode on Monday.
Photograph: Reuters/Eric Gaillard